For restaurants like Osteria, the location is both a blessing and a curse. Situated deep inside the brutalist movement headquarters that is the Barbican, they have a captive audience in terms of the throngs of concert and exhibition visitors that visit the venue daily. However, would passersby be able to navigate the maze of the Barbican and discover this hidden gem of a restaurant? Unlikely I think, which is a massive shame considering the high quality of the food on display.
The decor inside is on the business side of the interior design scale but you do enjoy picturesque views of the landscaped courtyard inside the Barbican.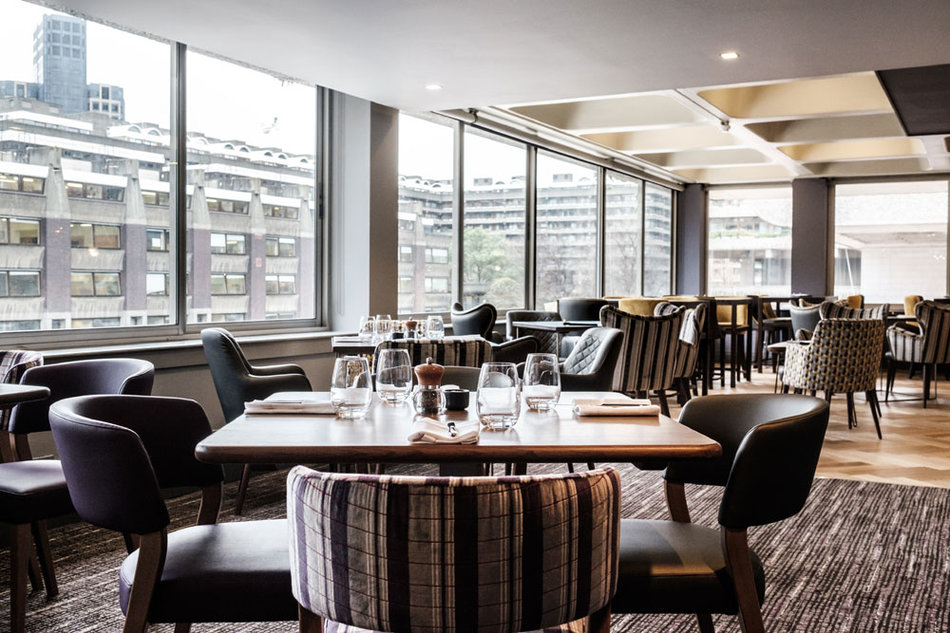 The modern Italian cuisine on the menu was clearly popular with the Barbican visitors, as there were very few free tables in sight during our Friday lunchtime visit. The menu isn't lengthy with 4 options for each course, but they seemed to have found the magic knack of offering something for everyone.
The grilled octopus was picture-perfect in terms of the presentation (as were most of the dishes here) and cooked to just the right degree so that it had some bite without being overly chewy and was served with piquillo pepper, ratte potato, and nduja. The next 2 starters were easy to prepare but no less satisfying: Parma ham with rocket, olives, and burrata with caramelised figs and hazelnuts. These dishes are all about the provenance of the ingredients and with Osteria owned by Searcys, they clearly would not have any issues in finding the best products available.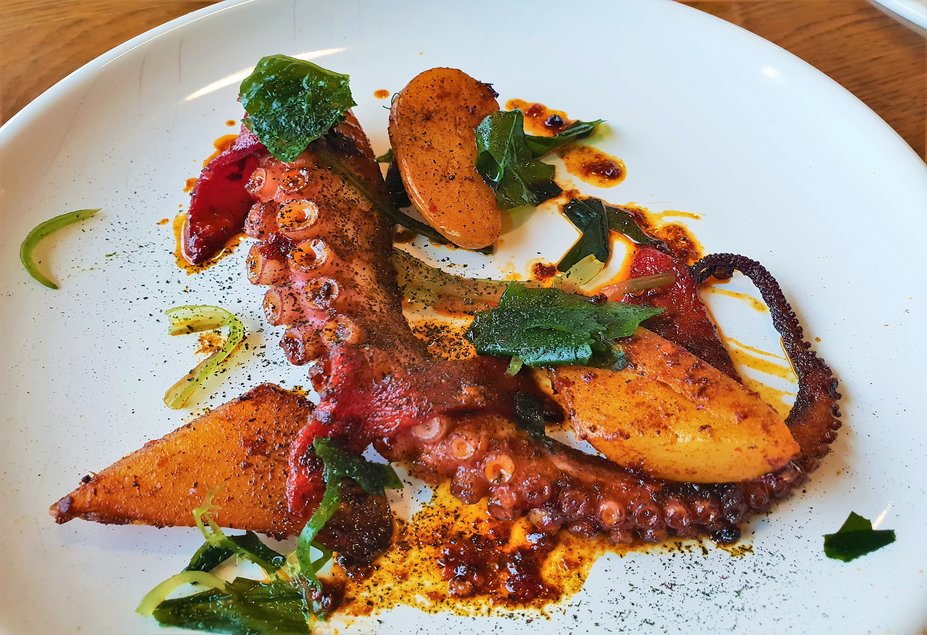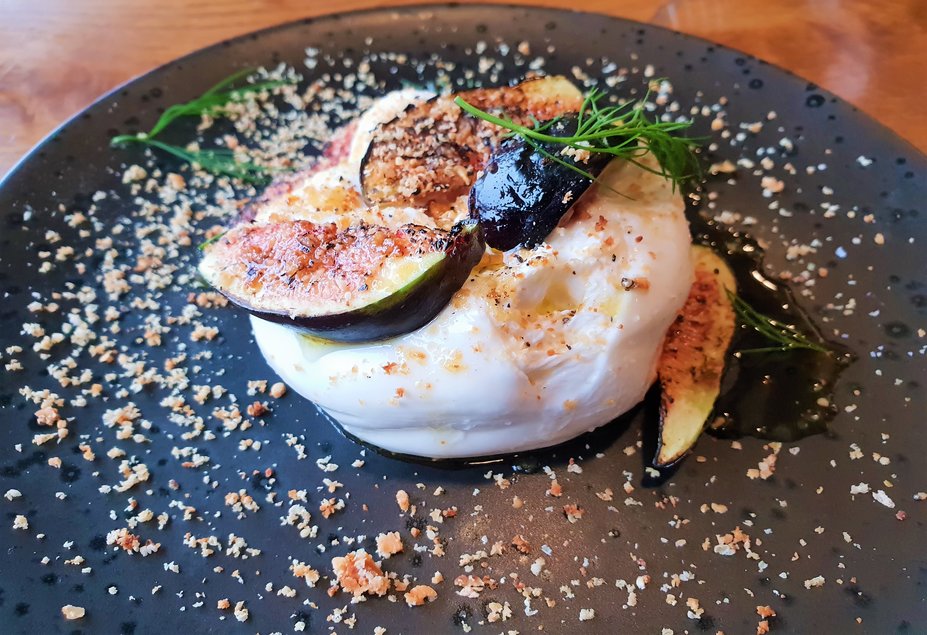 Their pasta dishes are highly recommended here whether it is the tortelloni or the pappardelle. The former was stuffed with pumpkin and smothered with irresistible sage butter to offer minty, earthy notes. If there is ever a world crisis, I think sage butter might just be the solution. The latter was cooked with slow-braised beef that was packed with flavours and served along with Asiago cheese.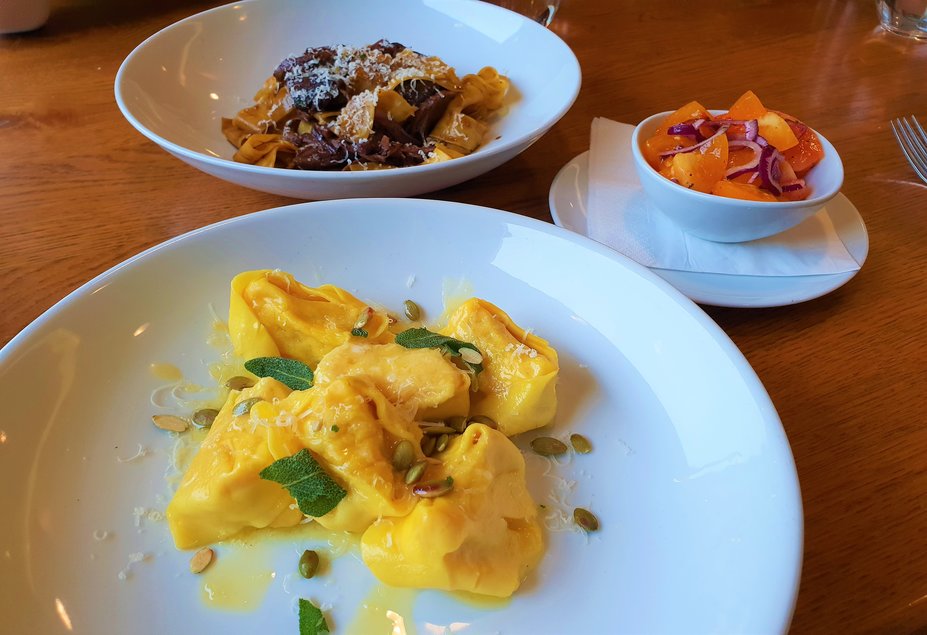 Honey seems to be very much in vogue again on menus as witnessed on the dessert menu at Osteria: we have quince and honey tart as well as chocolate delice paired with honey combe and an addictive olive oil ice cream. Or you could be a traditionalist and just opt for their classic tiramisu.
Try combining a delicious lunchtime meal along with a visit to their ever-evolving temporary exhibitions to guarantee a great, fun day out.
baldwin@townfish.com