One moment, I was remarking I haven't covered many chicken dishes, but like London buses, another cracking casual dining chicken restaurant comes along. The queues at On the Dak in Covent Garden can get quite long and this is more of a takeaway kind of venue than one for an intimate seated dinner (they do have some stools facing out to the ever popular streets of Covent Garden).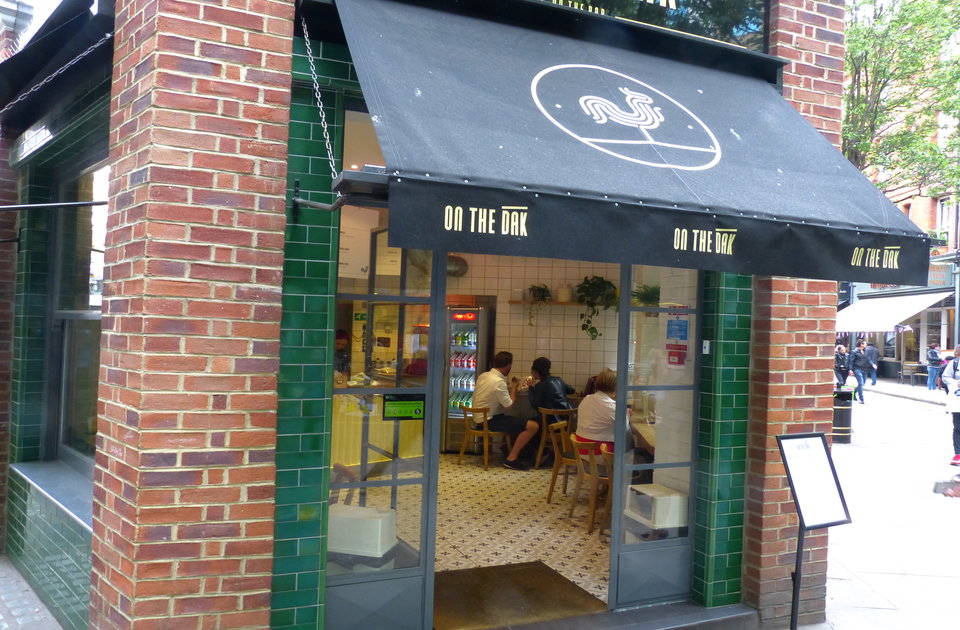 What are the hungry Londoners queuing for? 'Dak' means chicken in Korean so you might expect a Korean version of Nandos, but this is simply on another level. Most people who queued up were after their signature dish: the Korean Fried Chicken. Yes, it's KFC, but K for Korea and not Kentucky!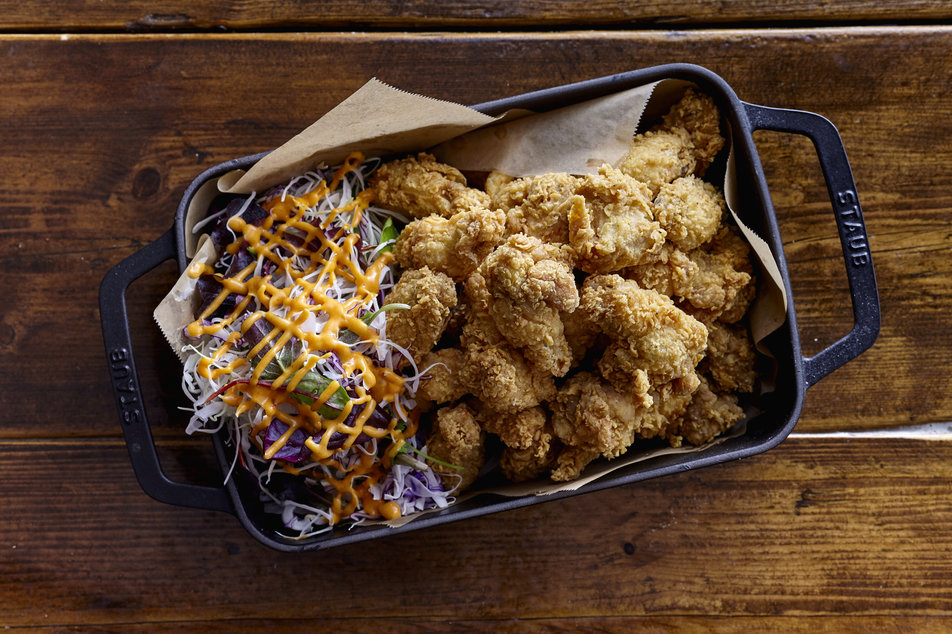 The chicken is coated in a crispy batter and comes in 4 flavours: sweet soy, Seoul spicy, soft garlic and original. We went for the punchy flavours of Seoul spicy which has an extra spicy glaze in a unique Seoul style. It added vibrant flavours without that burn-your-tongue-off kind of heat. Korean Fried Chicken seems to be all the rage in London at the moment, quite simply because it is lighter than the other varieties. The skin is only lightly battered, yet it fills crispier than other fried chicken with the meat tasting more moist. The dish comes with a crispy cabbage salad.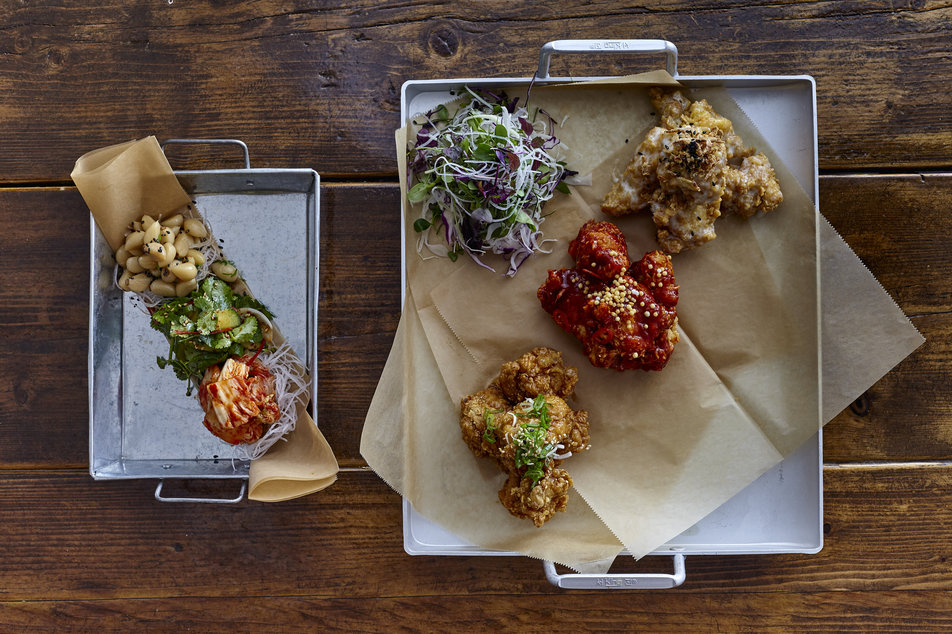 Chibab is very similar to the above but comes with rice to make sure the dish is more filling and even caters for vegetarian guests with the mush bab, which uses mixed mushrooms, house soy, butter, and seaweed.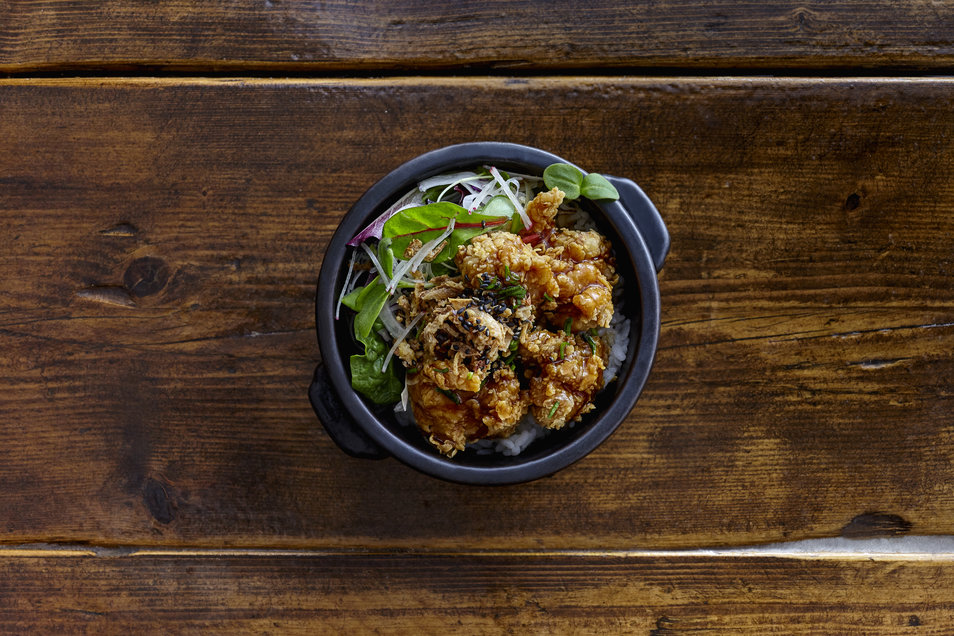 If fried chicken isn't your food of choice (you must be a rare breed!), then they do offer a healthy tasting Chitang, which is Korean pulled chicken soup with special herbs, carrots, coriander, and seaweed. If you are feeling under the weather, this is the perfect kind of soul-nourishing soup that will give you an extra spring in your step. As with most of the other dishes, it comes with a mild or spicy option.
Language was a slight issue during our visit as none of the staff spoke much English when we asked further questions, but this is the kind of popular street food venue that people will happily endure long queues for or deal with staff who do not speak much English because their dishes are so wondrously tasty.
baldwin@townfish.com