Japanese cuisine is a notoriously tricky industry to break into if you are not of Japanese origin; so the story of Tim Anderson, 2011 Masterchef champion from Wisconsin opening the hugely popular Nanban in Brixton is all the more remarkable. 'Nanban' means 'southern barbarian' and is a term used to describe the first European visitors to visit Japan back in the feudal times.
Nanban is on the suitably hip part of Brixton on Coldharbour Lane with countless quirky restaurants dotted around its vicinity. The decor is surprisingly modern and understated and not filled with stereotypical Oriental knick-knacks; I did enjoy the Japanese LP covers displayed proudly on their walls and their sign with the daily specials. Seating is a combination of benches and cushioned sofas with a spacious upstairs level for when business gets extremely busy.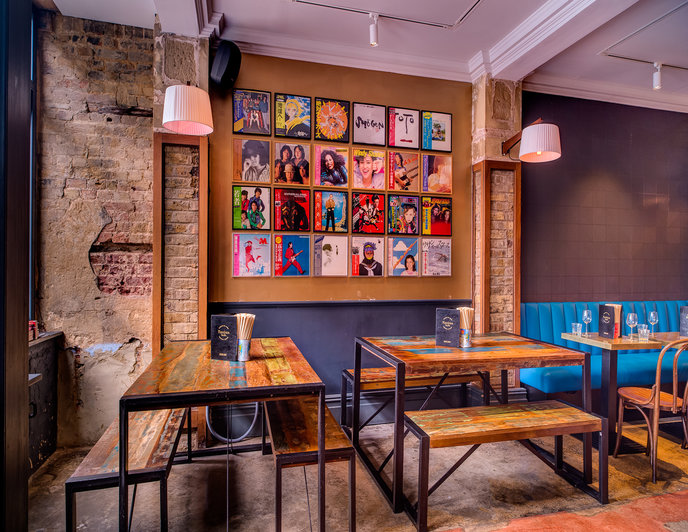 You've got to love their glossary on the menu which explains important concepts like onsen egg and sansho to less culinary related facts like Faye Wong, a cantopop singer who I greatly admire and apparently is the world's sexiest vegetarian.
Japanese cuisine has an interesting split between the uncooked beauty of raw fish and the hearty embrace of a deep-fried dish. For starters, we explored the later with aji fry and plantain katsu curry; both of which were generously portioned. I don't get to try deep-fried horse mackerel all that often and it never felt too greasy thanks to the presence of lemon and tonkatsu sauce. The best way to describe tonkatsu sauce is that it is very similar to Worcestershire sauce, but generally, it tastes sweeter and thicker. Plantain is making an increasing occurrence on menus especially in the Brixton area and just shows how varied the vegetarian diet can be these days.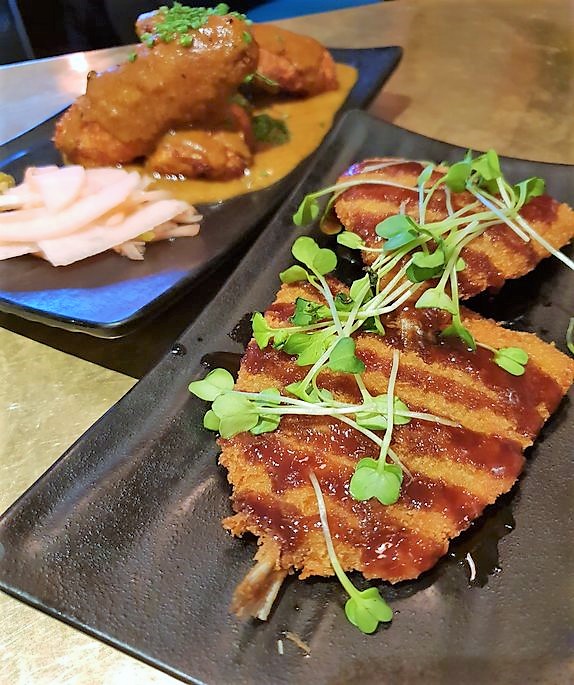 With the recent heatwave still in memory, there is no better option to cool down than enjoying one of their ramen salads from their summer menu. I opted for an ume-shiso beef tataki version; with the beef beautifully seared so it wasn't overcooked and had a vibrant taste from the shiso sauce. The only negative was the presentation, it was covered in a forest of rocket so you could barely see the beef or the heritage tomatoes.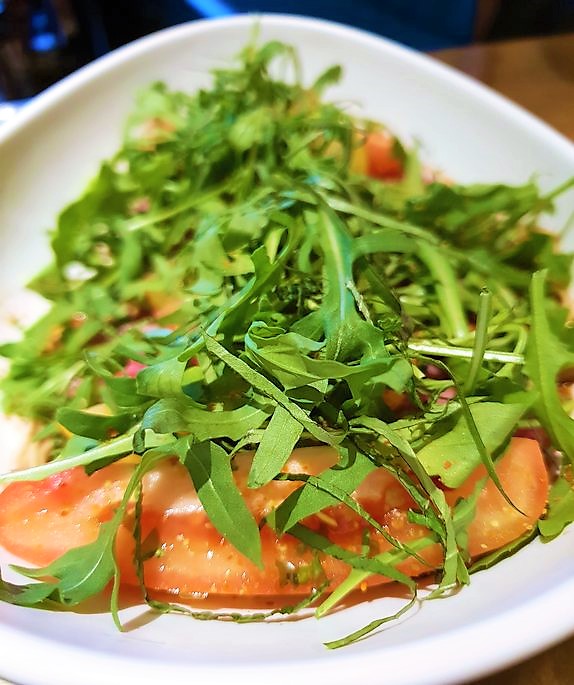 My guest being a traditionalist went for the Yaki-udon, which was packed with so much vegetarian goodness, your doctor would have extremely proud of you if you ordered this dish. Chinese cabbage, shiitake, carrots, and onions were all present, although if you are a vegetarian, do ask them to omit the katsuobushi which is dried, fermented, and smoked skipjack tuna (also known as bonito flakes).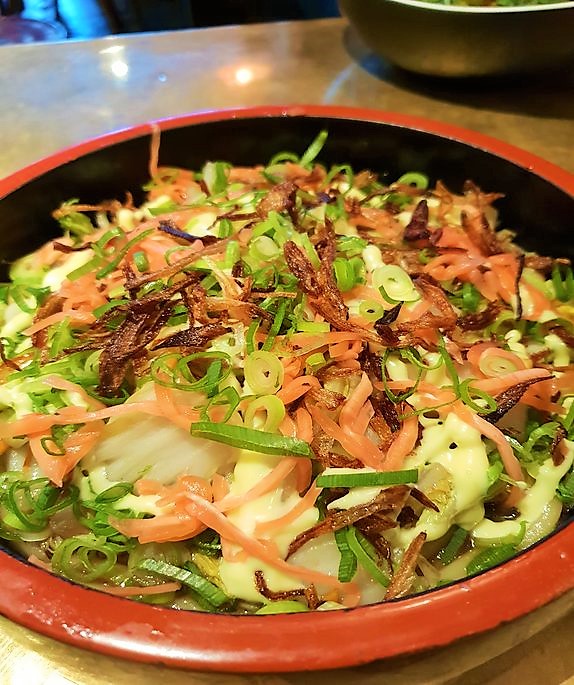 They always carry out seasonal changes to the menu, so it is always worth checking out their website.
baldwin@townfish.com