The menu at Kaspar's starts off with a beautifully, poetic line "Not bound by the seasons, but inspired by them" and that is the general feeling you will get when visiting this renowned seafood restaurant: poetic elegance.
The stunning dining room is an art-deco lover's paradise with a magnificent centrepiece chandelier with crystal pieces shaped in the form of a fish whilst the marine green flooring and leather chairs ooze sophistication.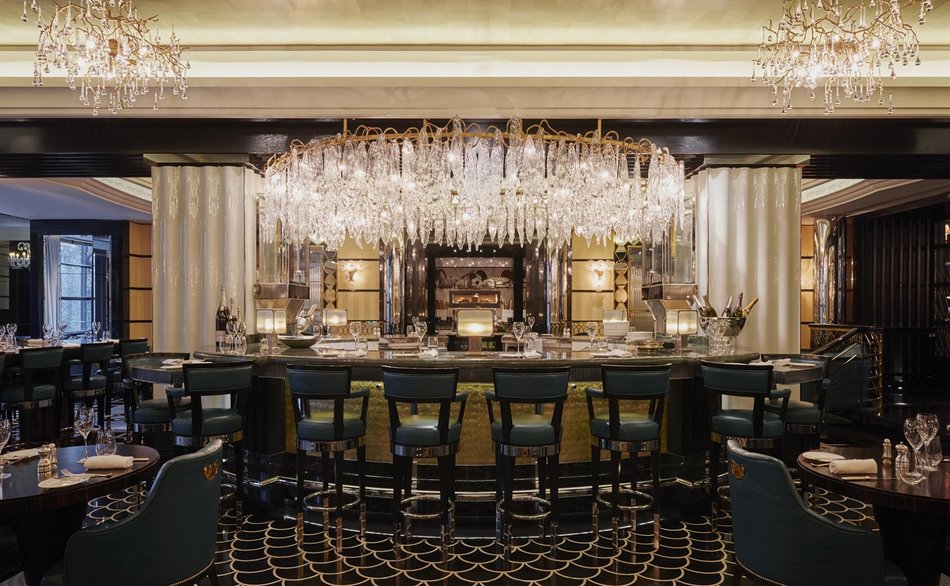 The food here isn't as expensive as you might think, you can sample their new lunch and pre-theatre menu from £36 for 2 courses. Let's not forget, this is one of the most famous hotels in the world, The Savoy we are talking about. There is an option of 3 for each course and it's conveniently divided up into "drawn from the sea", "raised in the fields" and "foraged from the earth". It is always handy to know vegetarian options are available from the more-limited set menus. Being at The Savoy, the courses are listed as "intermediate" and "principal" plates rather than starters and main courses.
Smoked Loch Duart salmon was a masterful presentation on a plate with splashes of red, orange and green with Lancashire heritage beetroot and dill emulsion and the flavours combining to a great synergistic effect.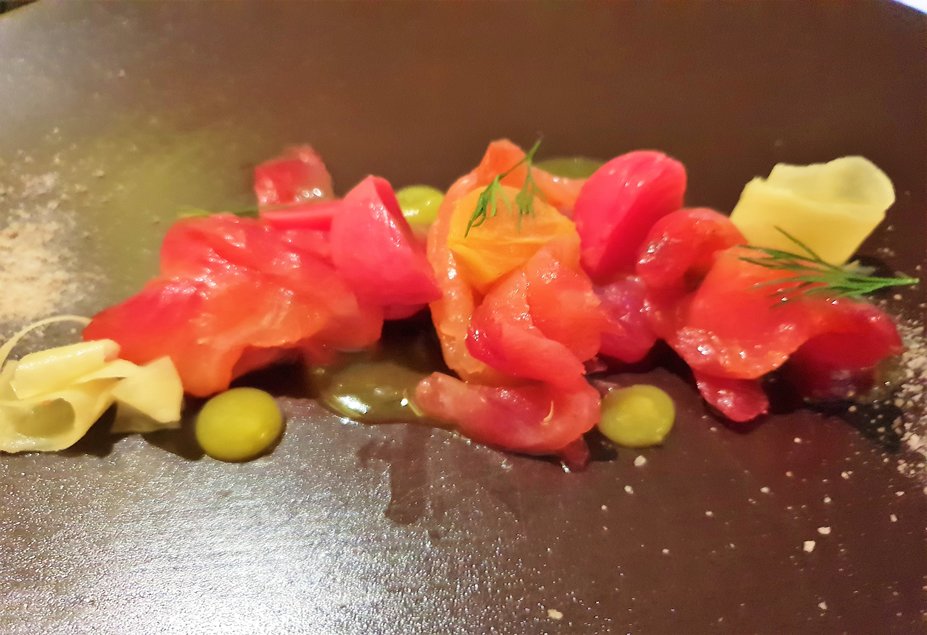 Goat's curd isn't a difficult dish to prepare as long as the provenance of your ingredients is top-notch but here they've carefully planted pickled beets to counteract the heaviness of the cheese and honeycomb to give it textural variety along with bulls blood.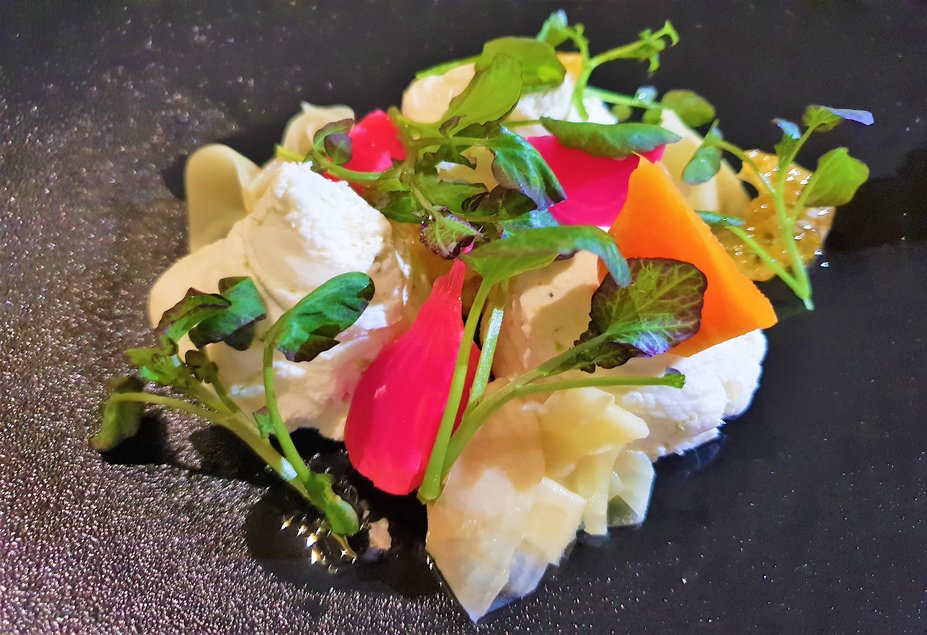 For the principal dishes, British Isle cod was well-seasoned with brown shrimp nage in the dish and looked stunning with Cornish sea forage on top. The Jerusalem artichoke risotto was heart-warming and not over-truffled in flavour despite the addition of winter truffle. My only constructive feedback was the dishes did seem petite in size, but if you are having this as a pre-theatre menu, I suppose you don't want to have a heavy multiple-course tasting menu instead.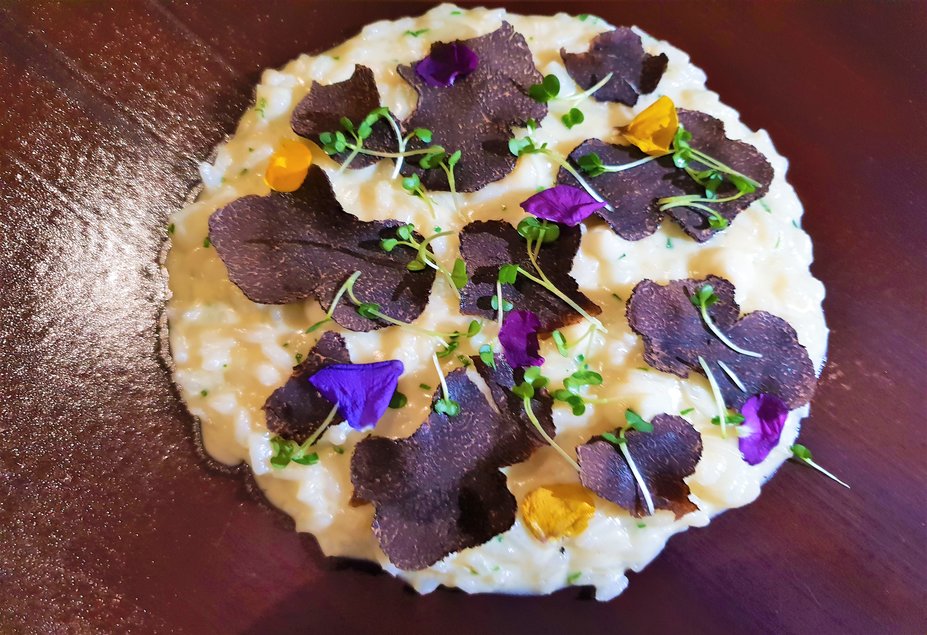 Dessert was an equally elegant affair with beautifully caramelised apple tarte tatin with Bramley apple purée and a carefully constructed milk chocolate & mandarin mille-feuille, which came with citrus jelly and mandarin yoghurt sorbet. Top complements must go to the kitchen team, who managed to turn out the desserts within minutes of ordering as we had hesitated about whether we had enough time for the final course before our evening commitments. Even if you have booked for a theatre show in the evening, make sure you do not miss their fantastic desserts.
baldwin@townfish.com