Most fans of Chinese food will be aware of the granddaddy of Chinese restaurants, Golden Dragon which has been around for a number of years on Gerrard Street, Chinatown. They've recently celebrated the first anniversary of their newest branch at Bang Bang Oriental in Colindale, so we went along to check out if they are still at the top of their game.
The decor I do appreciate very much, as it's airy, spacious and strikes the right note between modernity and subtle nods to Chinese culture. The only thing I would add is, it probably isn't ideal if you are looking for a quiet, intimate date, as their dining room tends to be packed out with larger groups of sinophiles who appreciate their lengthy Cantonese menu.
What I always enjoy very much at Chinese restaurants and in particular here, is the lack of pretension with waiter service, food is served to you promptly without over-the-top fanfare. And the menu, which is in line with what restaurants are doing in China currently contains plenty of photos to help sell the dishes to diners who are less familiar with their offerings.
We opted for the vegetarian set menu along with a few other more exotic offerings. At times, I've struggled to look for vegetarian dishes for my vegetarian friends at Chinese restaurants, but you would have any problems here, as I counted 9 dishes on their vegetarian set menu. The starters platter is always a crowd pleaser and I do actually know someone who would happily eat vegetarian spring rolls every day of his life and I personally enjoyed the crispy seaweed, which had the right texture without being overly oily.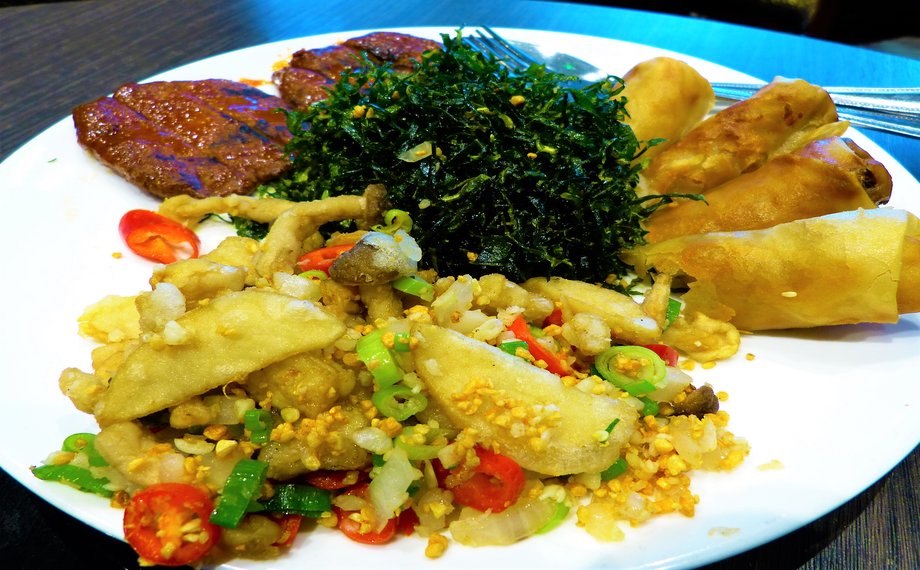 There was also no shortage of flavours from the spiciness of the Szechuan vegetarian chicken to the sweetness of the vegetarian honey roasted beancurd and the delicate flavours of the braised tofu. It is a tremendously well-balanced menu with a great variety of flavours.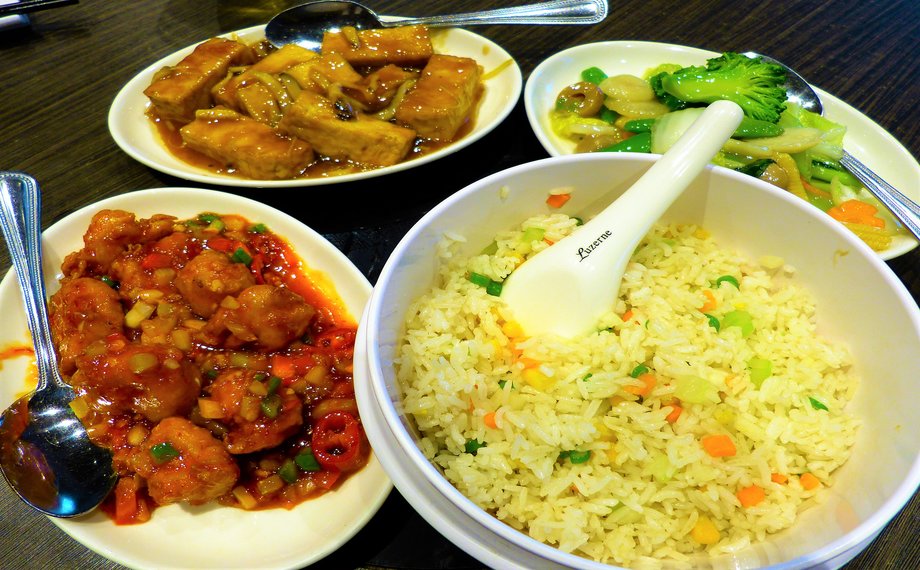 Aromatic duck is a much loved London creation admired by all food lovers no matter what your nationality is. Their vegetarian version here is just as mouthwatering with the crispiness of the tofu skins contrasting well with the pancakes and the cucumbers.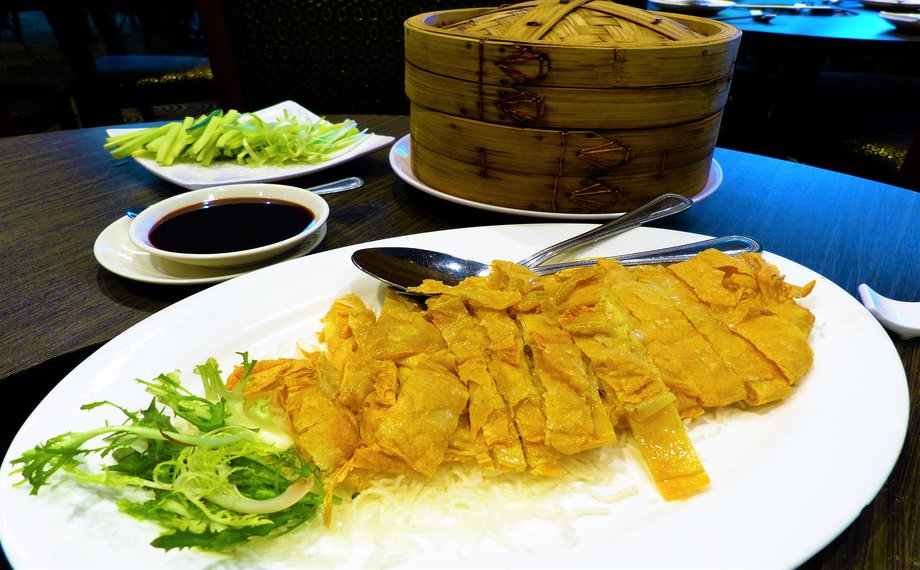 Cantonese cooking does involve a lot of steaming and their fresh scallops in garlic sauce are one of those must order dishes if you really want to know why Cantonese people are so talented at protecting the freshness of their seafood and this is topped off with some vermicelli to help soak up the sauces.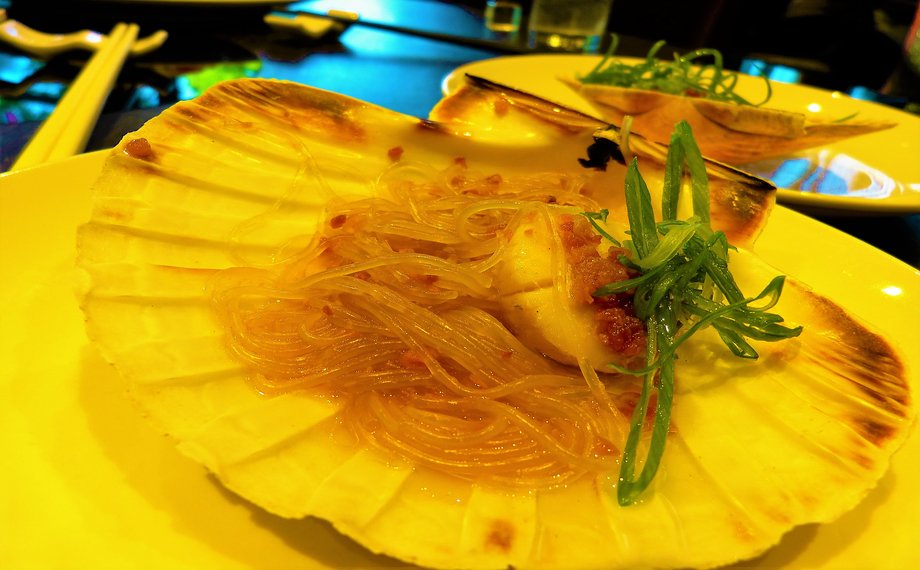 For those seeking a bit of an adventure, head to the signature dish section where you can try exciting dishes like abalone chicken hot pot and Taiwanese rice wine chicken.
baldwin@townfish.com