Here at Townfish, we are always keen to support up and coming young talent and that is very much the case with young, self-taught chef, James Young who has opened up Fat Tony's at Tony Conigliaro's Italian Bar Termini Centrale on Duke Street. Having travelled around Italy sourcing inspiration for his restaurant including a stint at the Michelin-starred l'Erba del Re in Modena, you know Italian classics will feature heavily on his menu.
We visited on a hot summer's day and the terrace was filled with diners and drinkers soaking up the rare rays of sunshine in London. The decor is relatively basic on the terrace, but most of the customers seemed to be more focused on the delicious plates of pasta coming out from the kitchen.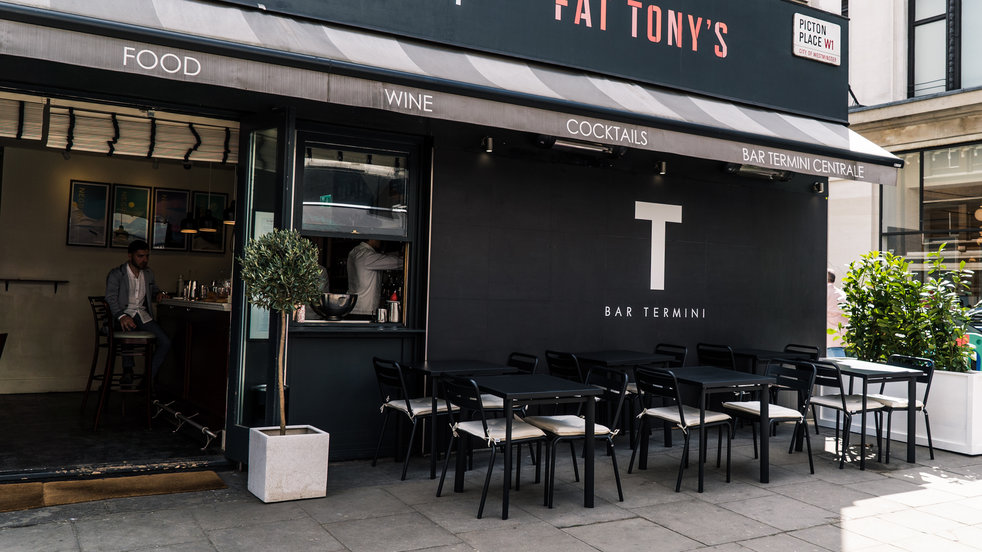 The menu isn't particularly lengthy as you might expect but James has given careful consideration so that there are enough vegan and vegetarian dishes on the menu so that most people are well-catered for.
For starters, we plumped for the chargrilled aubergine; it isn't a complicated dish as long as you source top quality produce which they have done plus they have added mint garlic and chilli to give the dish an added kick. Octopus, potato, and nduja were also packed with flavours and that was to be expected when you use spicy, spreadable salumi; however, the octopus was slightly overcooked and lacked that appetising bite.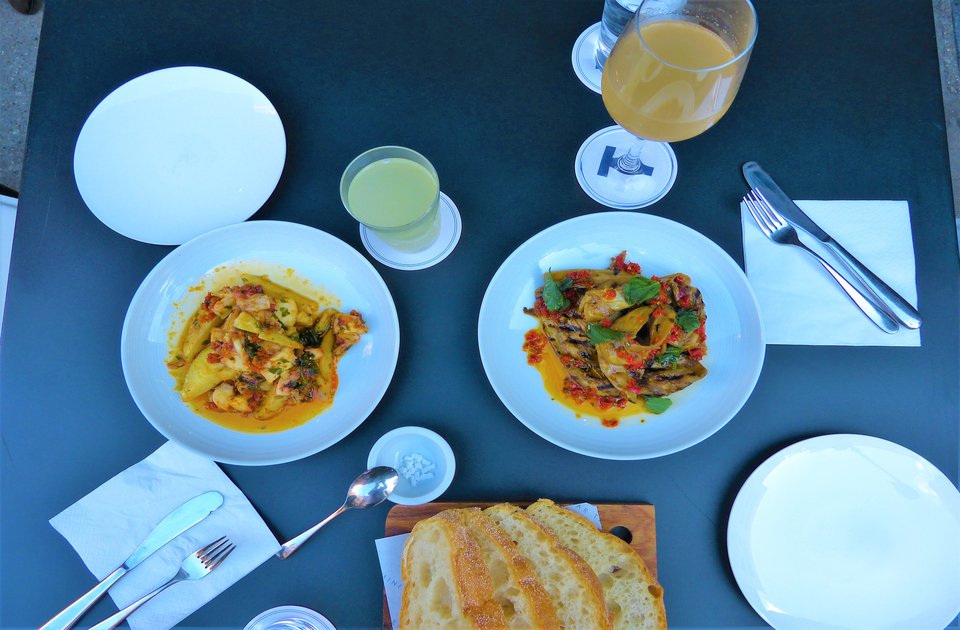 My guest chose the rich-tasting pappardelle with shin of beef ragu for his main course; you can tell the beef has been slow-simmered to resemble almost a stew and the flavours were readily absorbed by the pasta. On the recommendation of the waiter, I went for a simple main course dish: I wouldn't normally choose rigatoni with slow-cooked datterini, garlic, and basil. It is often said the simplest pasta dishes are the best and in this case, it was pure sunshine on a plate with the high-quality tomato flavours coming through very strongly over the al dente pasta.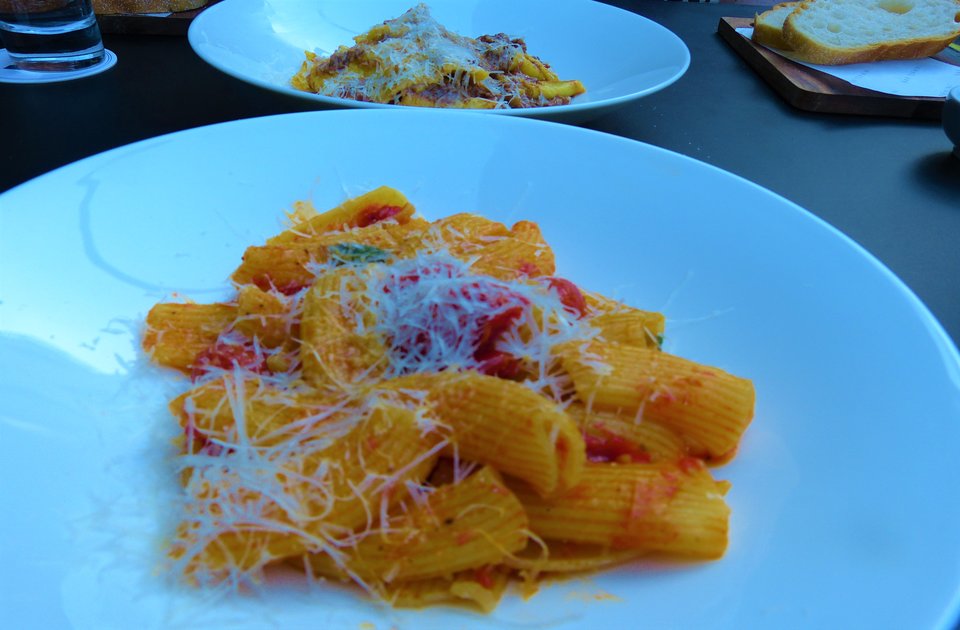 To prove their dietary-friendly credentials, desserts were either vegetarian or vegan-friendly; my guest chose an authentic tasting chocolate torta with whipped cream and pistachio to finish off his meal.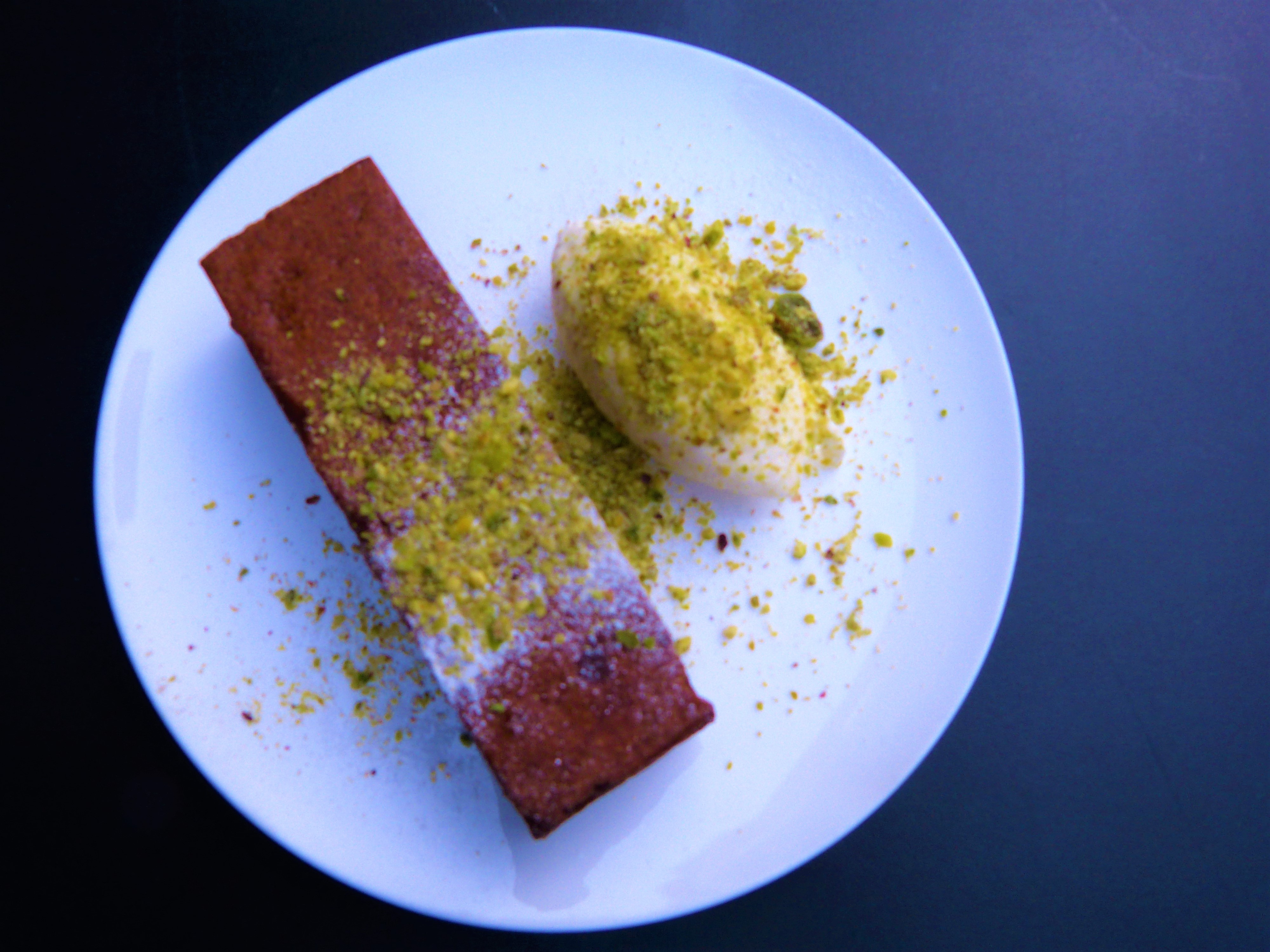 There was definitely enough potential at this pop-up restaurant (which has now become a permanent fixture) to see what exciting developments might be ahead for the talented chef, James Young.
baldwin@townfish.com