Dinner Time Stories who brought us the smash hit pop-up, Le Petit Chef is back with the latest venture, Banquet of Hoshena. As most of us know, we eat with all our senses and not just orally and their latest pop-up is all about immersing yourself in the kingdom of Hoshena. The flavours from the plates match the emotions evoked by the story that unfolds magically in front of your eyes.
Courses are divided into chapters that lead you on an emotional journey through this kingdom: "fear through fog", "anger/temper/volcanic", "sadness/nostalgia through water" and the dessert course was naturally related to love. As with Le Petit Chef, I was amazed at the high-quality production values of the feast; let us not forget, this is a temporary pop-up kitchen and not a fully-kitted out Michelin-starred restaurant.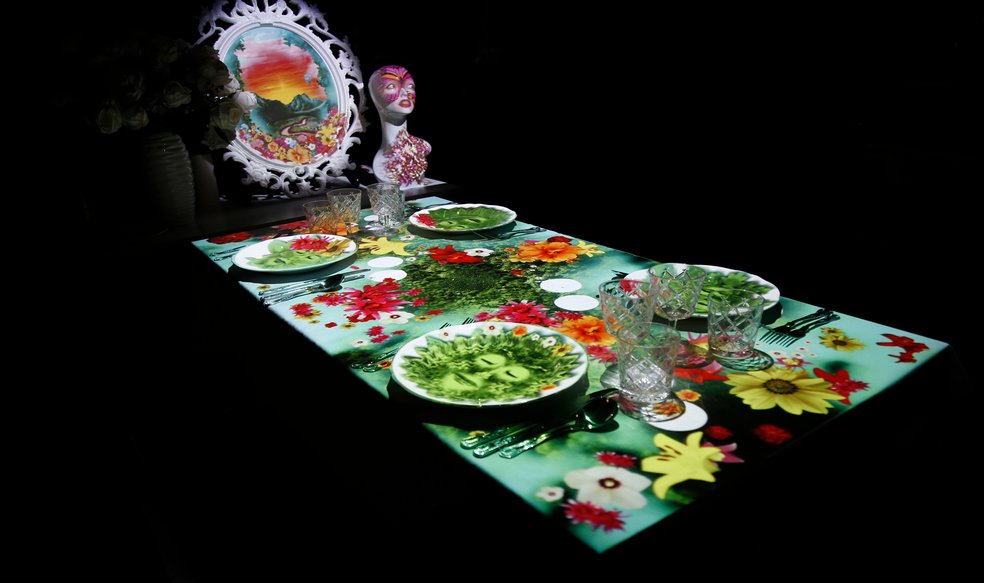 The amuse bouche course was a delicate mushroom arancini served with a caramelly date and tamarind sauce. Whilst the starter course was a dish I rarely order, warm lentil soup; however, this version was flavoursomely spiced. And the use of liquid nitrogen to help serve a dish always adds a certain wow factor. They also included some temperature sensitive "smoky iced cubes" that started flashing upon entering the soup.
The second course was impressive looking charcoal, chicken slider. Projected onto the plate was a ring of fire that drew gasps of amazement from the diners. The charcoal bun is symbolic of the volcanic ash in the story, whilst the mixture of chilli garnishes on offer for guests to apply on the burger works very well with the fire theme.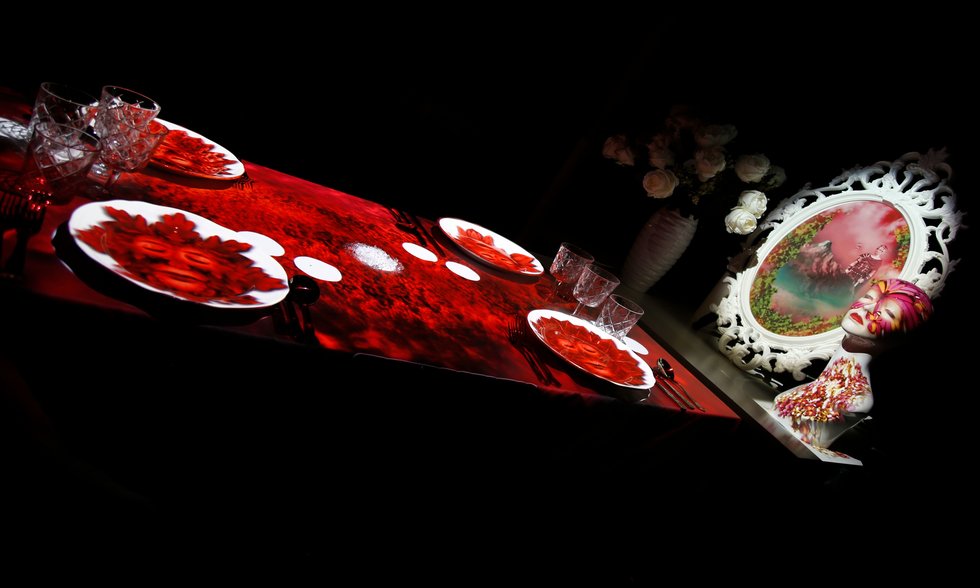 The main course was a delicately cooked piece of cod, which is extremely easy to overcook and here, the freshness was retained due to the perfect timing. It was served on a bed of irresistible celeriac mash and also with salsa verde, cucumber, apple, and lime juice sauce.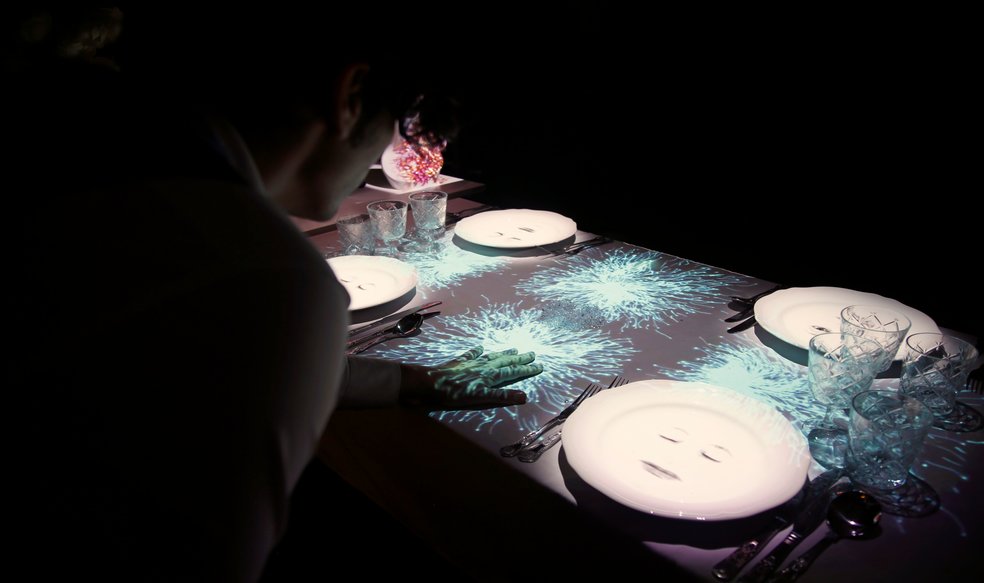 The dessert course was presented on an exquisite jewellery box along with stunning floral projections on the dining table. What better way to finish the evening than with the "love" course, which included gluten and dairy-free chocolate cake with a vegan chocolate sorbet and garnished with rose petals.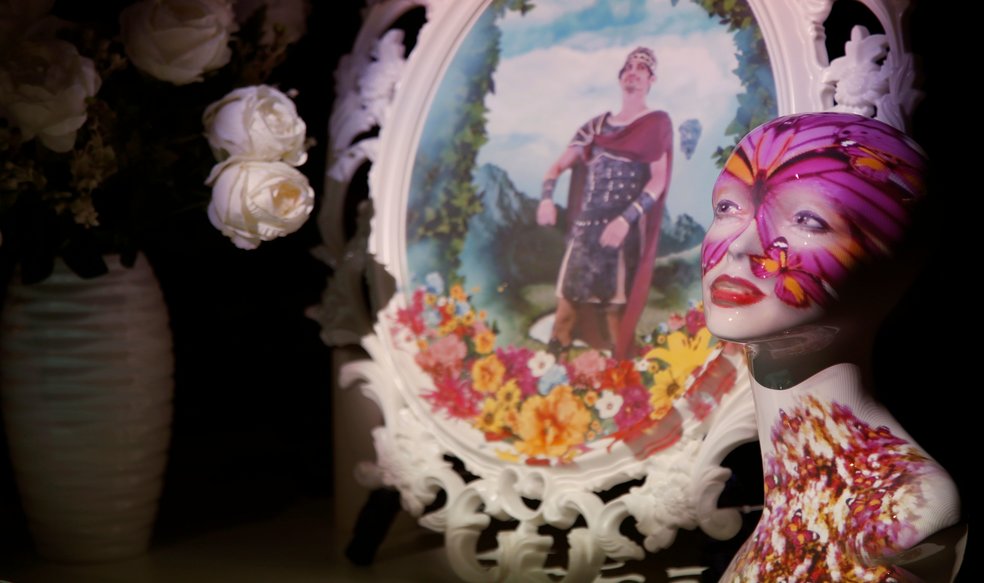 On this occasion, Dinner Time Stories have collaborated with multimedia British artists, Davy, and Kristin McGuire from Studio McGuire along with a host of extremely talented graphic designers, writers and musical composers. The end result is an absolute visual and gastronomic feast for the senses. Make sure you catch this pop-up now
baldwin@townfish.com