Nep Nep in Marylebone is a family-run, independent Vietnamese restaurant in Marylebone, we are a huge fan of at Townfish. Primarily because of the extensive nature of their menu, you might discover hidden-gems not available at other Vietnamese restaurants throughout London. The location is central, being a short 5-minute walk away from Marylebone train and tube station.
The decor is simple yet effective with a giant wall mural of the ancient houses of Hội An being particularly impressive. Service is quietly attentive: the type where you are offered snacks and cocktails straight away, whilst you wait for your fashionably late dinner companion.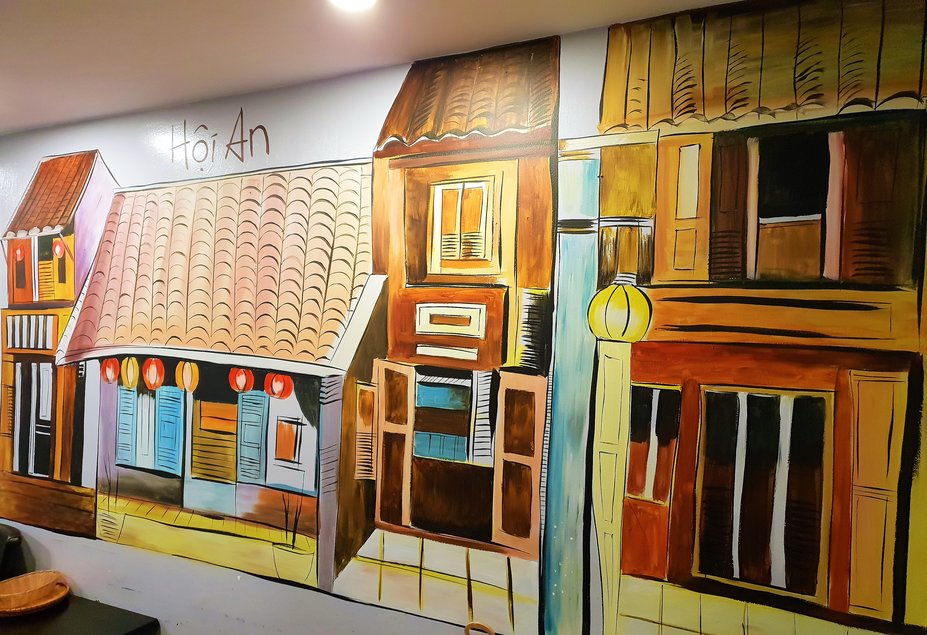 For appetisers, you frequently see spring and summer rolls on the menu, but here I opted for the crispy crab parcels. The thin, crunchy outer layer wrapped around the tasty mixture of crabmeat, prawns, pork, bean sprouts, and glass noodles. This was served with baby gem lettuce, vermicelli noodles, and a ubiquitous fish sauce.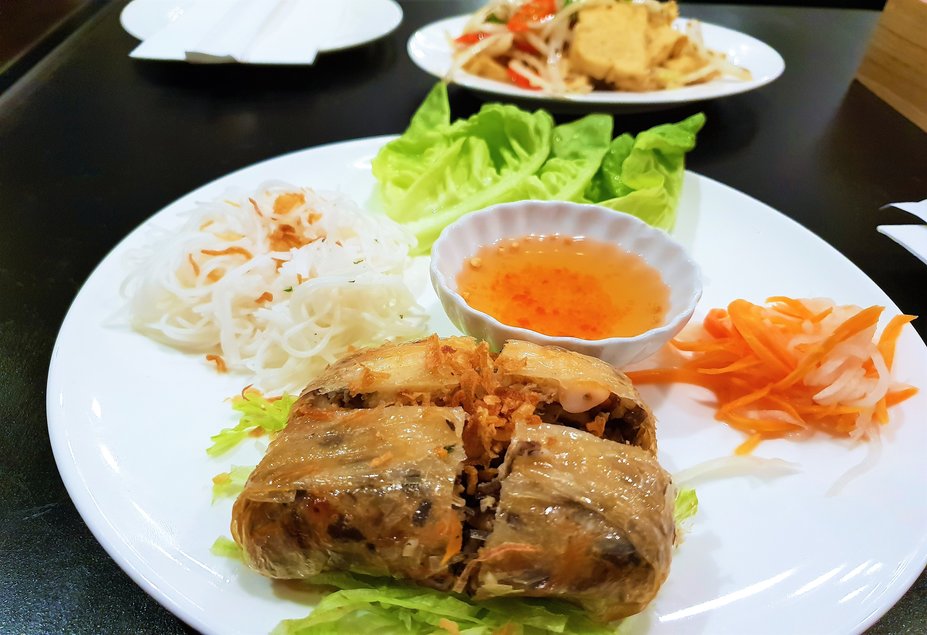 Continuing on the theme of more unusual dishes, I was recommended their signature, deep-fried salt, and pepper sea bass. Like marmite, the presentation is either distinctly impressive or vomit-inducing depending on your point of view: the whole fish is served upright along with the head on the plate. Thankfully, all the meat has been deboned, deep-fried and strategically placed on the side of the bone of the fish. It has been deep-fried in a way so that the dish still has a crunch but without the excessive oiliness and it is packed with flavours, as along with the salt and pepper, there is also garlic, dill, and onions.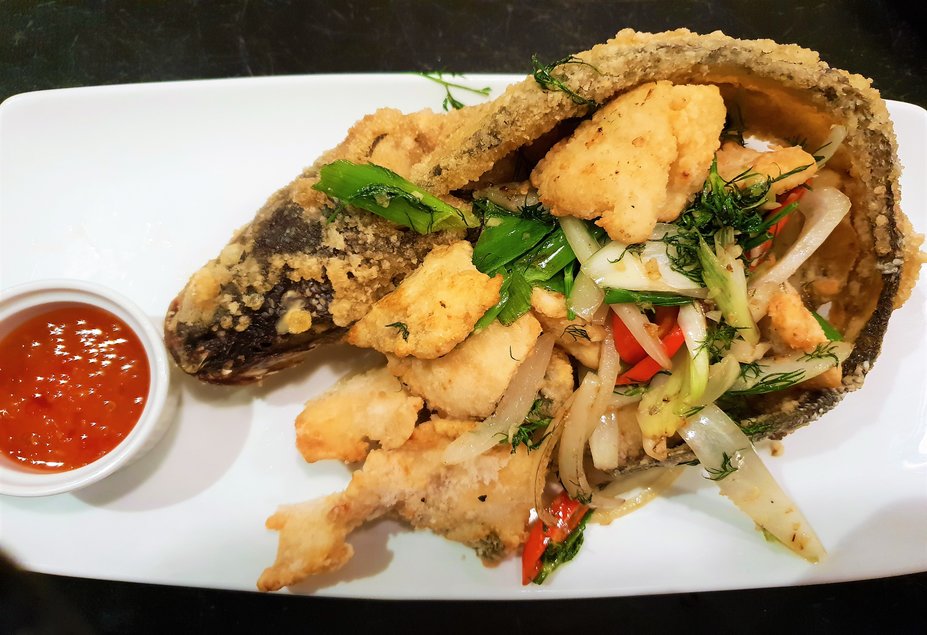 Vietnamese food is notoriously tricky when it comes to catering for vegetarians, as fish sauce is used in most dishes, their salads have prawns and chicken popping up, so it is to the credit of Nep Nep, they've come up with a selection of vegetarian rice dishes, along with other mains on the menu. My vegetarian guest enjoyed a perfectly pleasing wok-fried flat rice noodles with bean sprouts, mushrooms, carrots, and other vegetables. They also have other dishes like stir-fried season vegetables with garlic which might sound like a side dish but is well-portioned enough to be the main course along with some steamed rice.
Finally, do not leave without trying the famous specialty that is Vietnamese iced coffee, which adds condensed milk into the mixture.
baldwin@townfish.com