Regular followers of my reviews will know I have a soft spot for Chinese cuisine; however it is rarely considered a sexy cuisine, the image that comes to mind is always the cheap and cheerful takeaway when you don't want to cook. On the fine dining end, we do have the elegant Hakkasan, but what about the more casual, comfort food variety? Step forward, Mei Mei's street cart.
The team behind Mei Mei's street cart is Mel and Oli, who are Chinese-American twins born and raised in London. They've taken their grandma's old recipes and given them a sexy 21st-century update fit for any demanding Londoner. They currently have a residence at The Prince in Wood Green; definitely far if you are not a north Londoner, but they serve the type of food that is worth travelling miles for.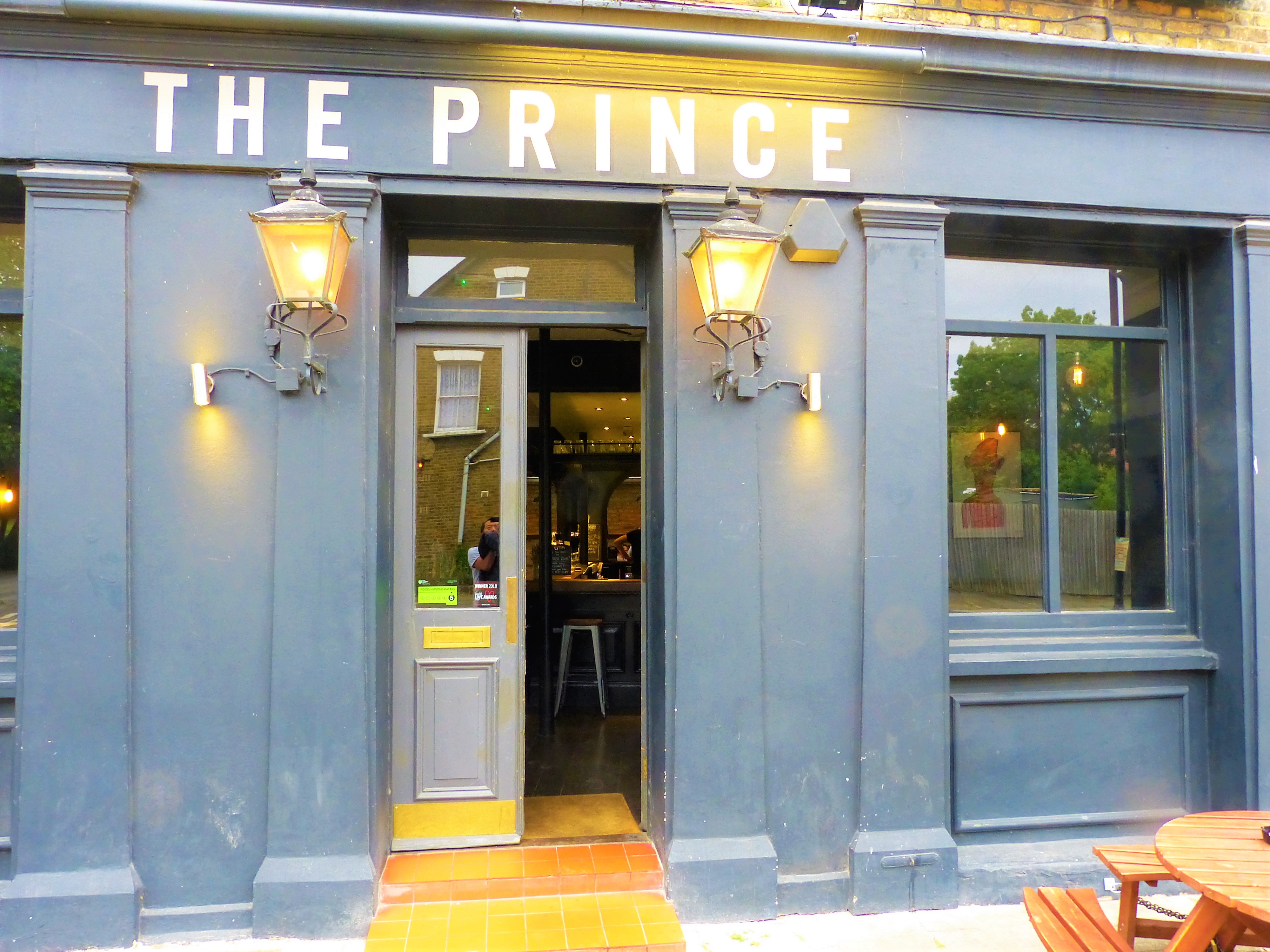 The decor is as you would expect from a gastropub: minimalist wooden benches with smart grey/black walls with the focus firmly on the bar and the many spirits on offer.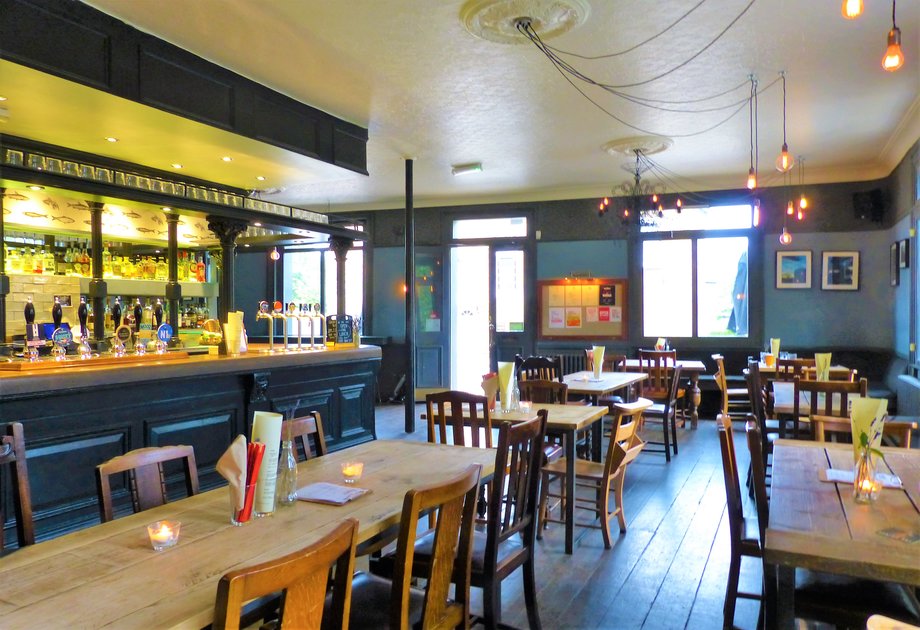 I went along on a Sunday afternoon to check out their Chinese lunch menu. It isn't a particularly lengthy menu but all the dishes are well worth ordering. For starters, I went for the curious sounding char siu pork wonton "nachos"; a curious hybrid of classic Chinese and Latin American dishes. Deep-fried wonton wrapping actually works very well as "nachos"; although I would have preferred a little more pork to help soak up the mountain of sauces. You can't accuse this dish of lacking in flavour with an abundance of hoisin sauce, sriracha, and chilli sour cream along with cheese and jalapenos. I personally really enjoyed all the flavours vying for my attention although others might think it's a little excessive.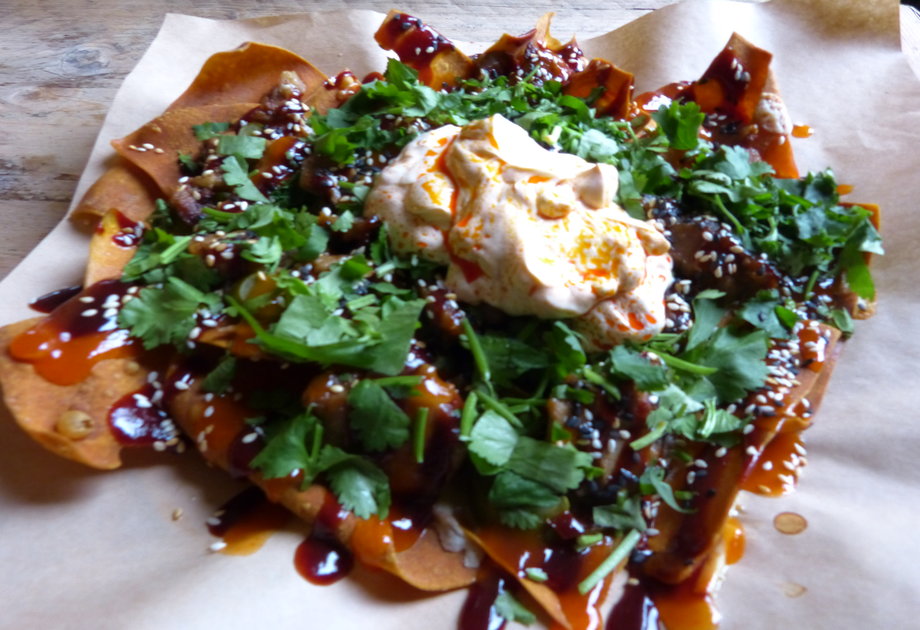 Their Sunday roast with a Chinese influence was the real highlight of my trip. No one does crispy pork quite like the Chinese, so it was an obvious choice for me to order. The golden, crispy crackling was better than any version I've encountered at a British pub and the meat was perfectly juicy and tender with only a thin sliver of fat. The char siu sauce made the dish more flavoursome than I would normally expect and whilst it did seem odd initially to see sesame rice and bok choy sit alongside Yorkshire pudding and popo's potatoes, it somehow magically works.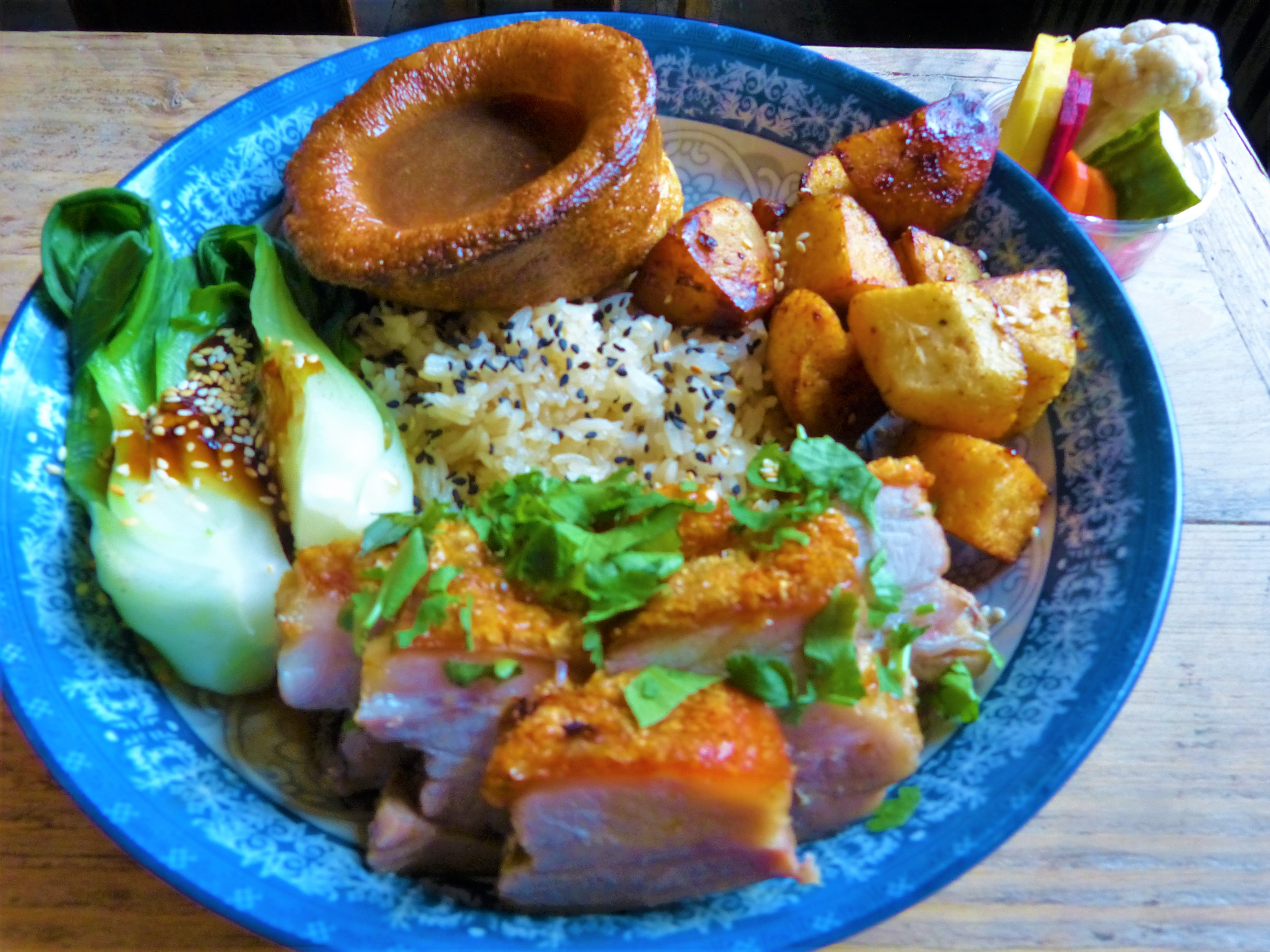 My only gripe is the location, so hopefully, they will be opening a permanent restaurant sometime soon in Central London.
baldwin@townfish.com