Whilst Vauxhall does have plenty to offer, it's never been known as a centre for culinary excellence, fine dining or corporate parties, but that was probably because hardly anyone has ventured into the imposing St George Wharf with the vast expense of highly priced apartment blocks. Four degree, a Japanese fusion restaurant has prime real estate inside the complex with commanding views of the River Thames.
As soon as you step into Four Degree, you get a sense that no expense has been spared by the owners to turn this space into one of the most extravagant venues in London. The bar has a centrepiece lighting arrangement with silver and copper crystal-looking lampshades that cost a few hundred pounds each. The terrace is hugely popular over the summer time with both drinkers and diners whilst inside they have four luxurious private dining rooms as well as the Macallan Whisky Lounge. The collection of whiskies are so premium and rare that it feels more like a collector's museum than a working bar. Do ask the staff for a guided tour.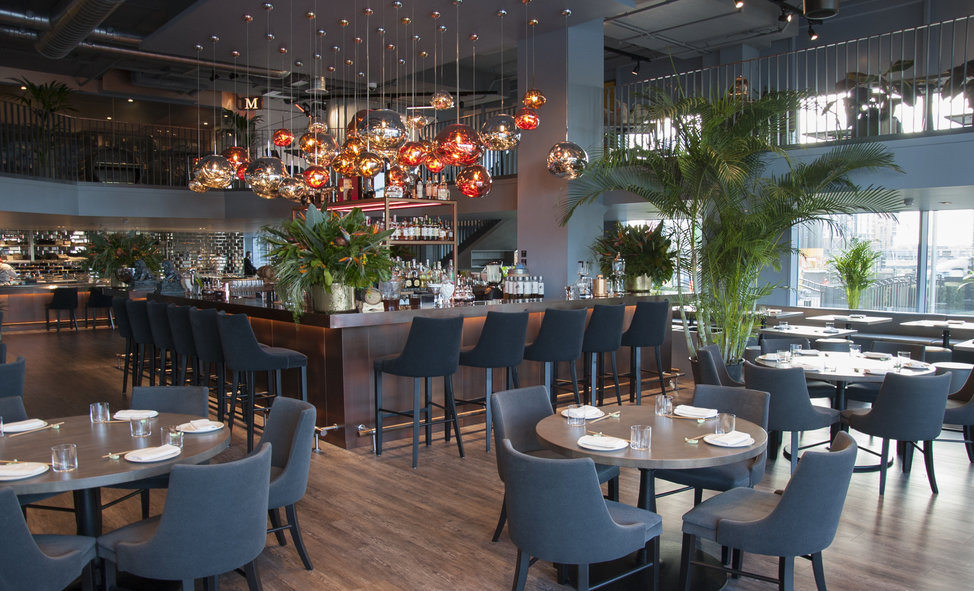 Photo courtesy of Paul Winch
The first thing to note with regards to the menu is that prices are not cheap here, but you really do pay for what you get: quality. We started off with some native oysters which were top of the range in terms of freshness and using locally sourced produce from the British coast.
The sushi selection from their sushi bar is one of the most extensive you will find in London which isn't a surprise considering they've hired executive chef, Kyoichi Kai who was the former head chef at Kouzu and a founder chef at Zuma. Their signature, four degree roll comes topped with a piece of gold leaf.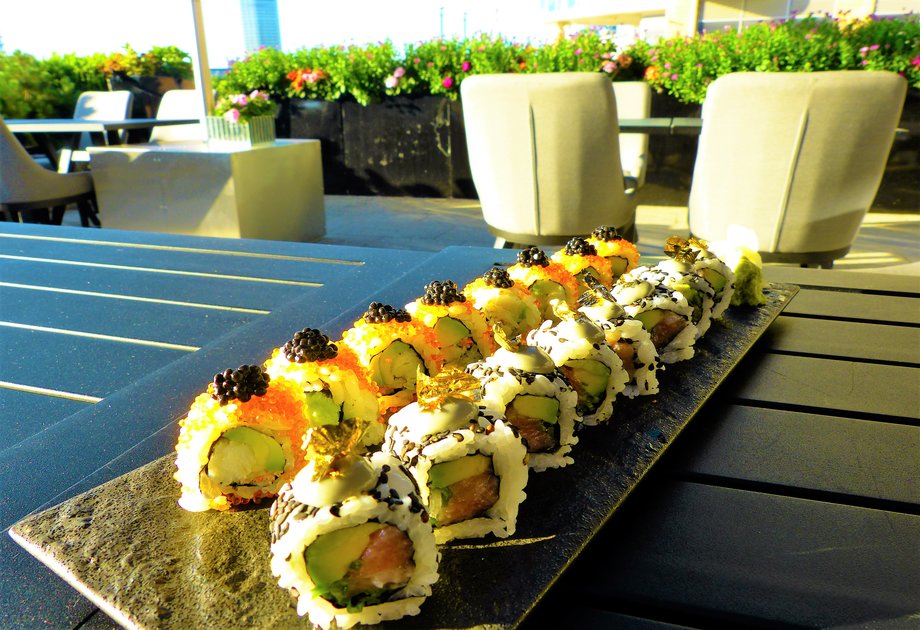 Their main courses really do excel here with black cod miso as good as ones I've tried at Nobu and Zuma with the delicate fish beautifully flavoured with miso paste, soy, sake, and mirin. The real the pièce de résistance here is their A5 Wagyu beef sukiyaki; wagyu tends to be an overused word these days, but when it's labelled with A5 status, the difference in quality is acutely obvious. It has perfect marbling and takes the word tender to a whole new level.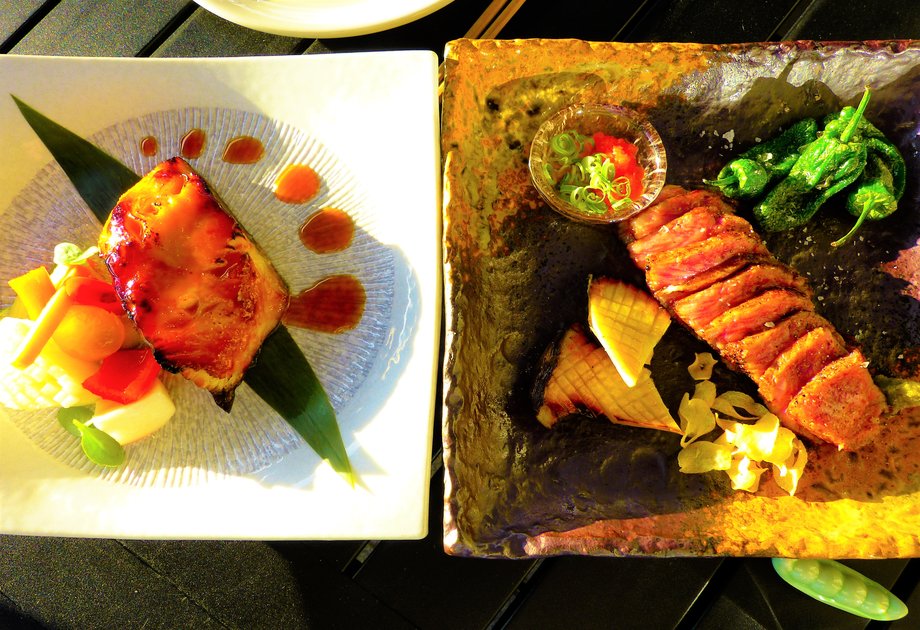 As with most Japanese restaurants, desserts have a distinctly French flavour and the coconut parfait is one to consider as it comes as a coconut rocher filled with yoghurt sauce, lemon curd and crunchy coconut and white chocolate. The execution is once again faultless.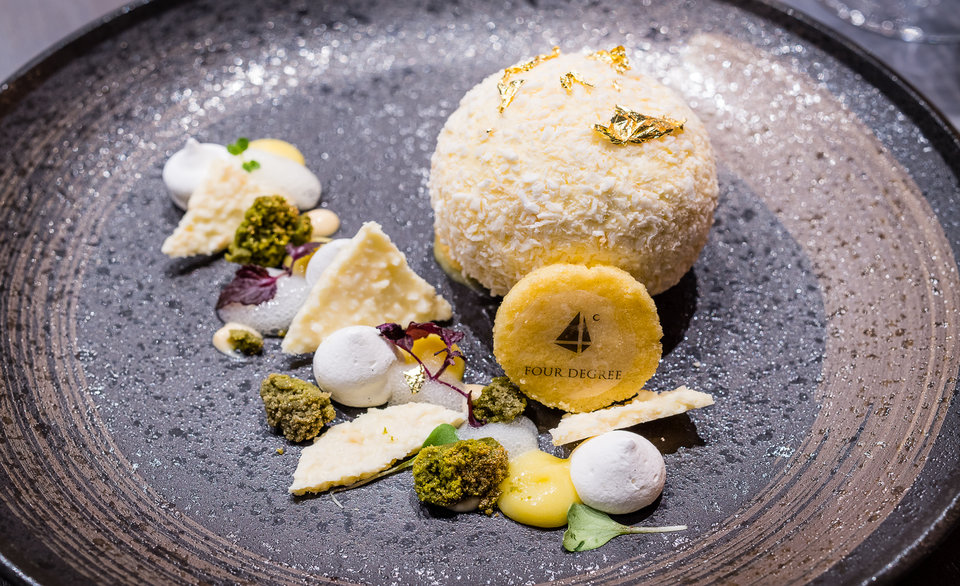 Photo courtesy of Paul Winch
Save up and when you next have a special occasion in mind, make a booking for Four Degree.
baldwin@townfish.com