The afternoon tea market in London is notoriously competitive, so it takes a very strong product to stand out from the crowd. At the apex of your options is the classy offering from the team at Corinthia Hotel at the Crystal Moon Lounge.. The spectacular Baccarat Chandelier rightly takes pride of place in the centre of the hotel; the setting is suitably extravagant yet it never feels unwelcoming and the inner courtyard gives the venue a winning al fresco feel.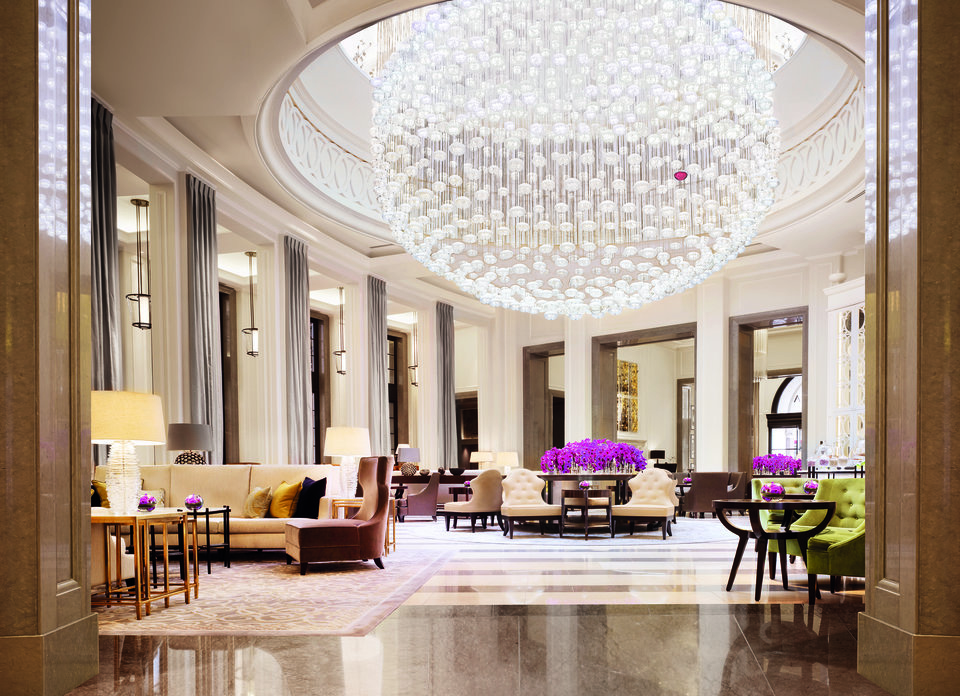 Every minute detail has been carefully examined for their newly launched afternoon tea; the hand-painted bone china by Richard Breton just grabs your attention with its bold superstripe design. The service begins with their antique Champagne trolley being wheeled to your table. Their tea master has given their tea offerings meticulous attention; with some bespoke blends created specifically for the Corinthia Hotel such as the No.1 Aromatic which consists of an aromatic and flowery combination of Earl Grey, Oolong, and Assam.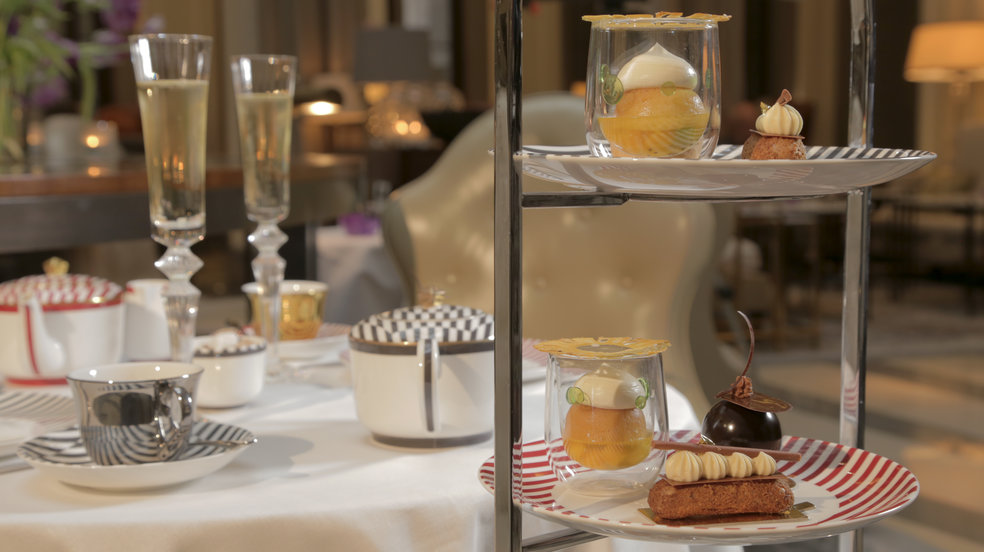 The finger sandwiches which is a key component of the afternoon tea experience makes expert use of varying types of bread for the different ingredients: white, brown, granary and spinach bread. Portions were executed at just the right kind of size so that it was impossible to turn down any of the offerings; my favourite being the visually appealing and healthy tasting, egg mayo truffle and watercress on spinach bread.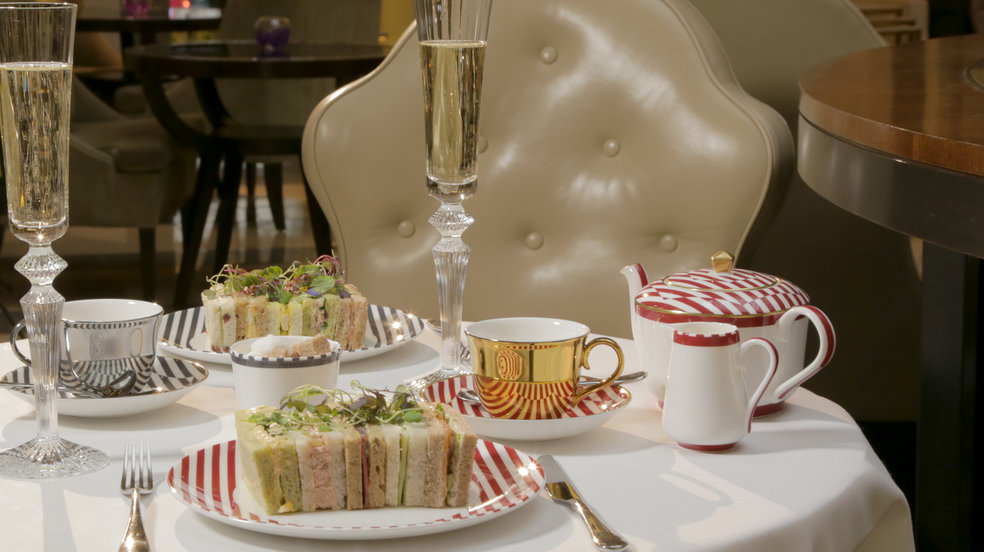 The sumptuous visual feast continued with our visit to the second heritage trolley where there was a decadent display of dreamy desserts. They've handpicked five different varieties to offer something for everyone: chocolate peanut sphere, rhubarb and strawberry tartlet, exotic fruit baba, Irish coffee éclair, lemon and rose drizzle cake. The desserts have been picked to offer an air of familiarity to the proceedings but with subtle variations to heighten your senses like alcohol in the éclair and summery rose flavours in your drizzle cake.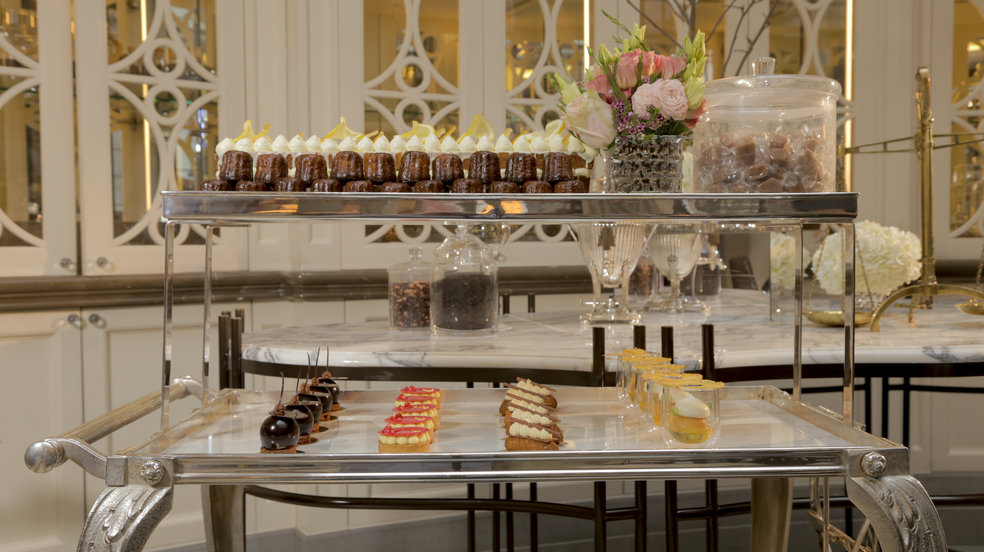 The traditional scones have been packed to just the right degree so that it is crusty on the outside but warm and inviting on the inside. And apart from beautiful cutlery to go with your desserts, the glassware has not been neglected with a gorgeous Baccarat flute to go with your Laurent-Perrier Champagne.
Service is attentive yet discreet and the staff are on hand to offer extra teas, sandwiches, and desserts should you wish to try more.
baldwin@townfish.com