I am one of those rare breeds that have never dined at the ultra-popular Nandos, never having grasped the concept of roast chicken being particularly flavoursome. Hence, it was with scepticism I approached a dining experience at Cocotte in Hoxton; furthermore, it was a healthy rotisserie. To compound matters further, I brought along 2 other sceptics, namely my parents.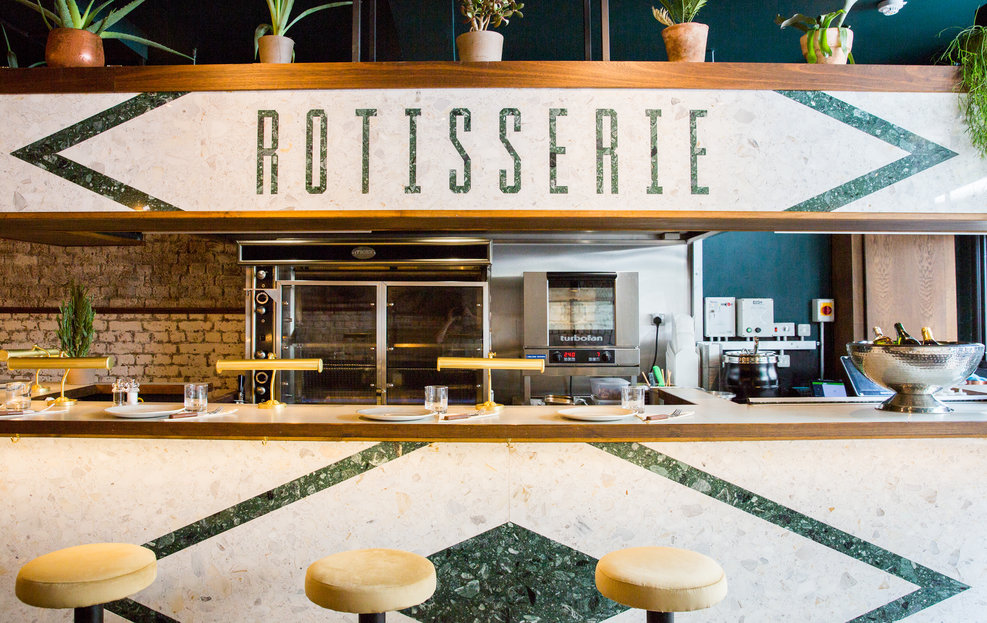 It was hard to know what to expect in terms of the decor. Would it be a slightly underwhelming, greasy chicken shop? No, what we got was an extremely relaxed and refined dining space with very east London distressed brickwork and greenery aplenty on the walls. We sat in the balmy outdoor terrace to watch the world go by on Hoxton Square (which included some rather noisy bin collection).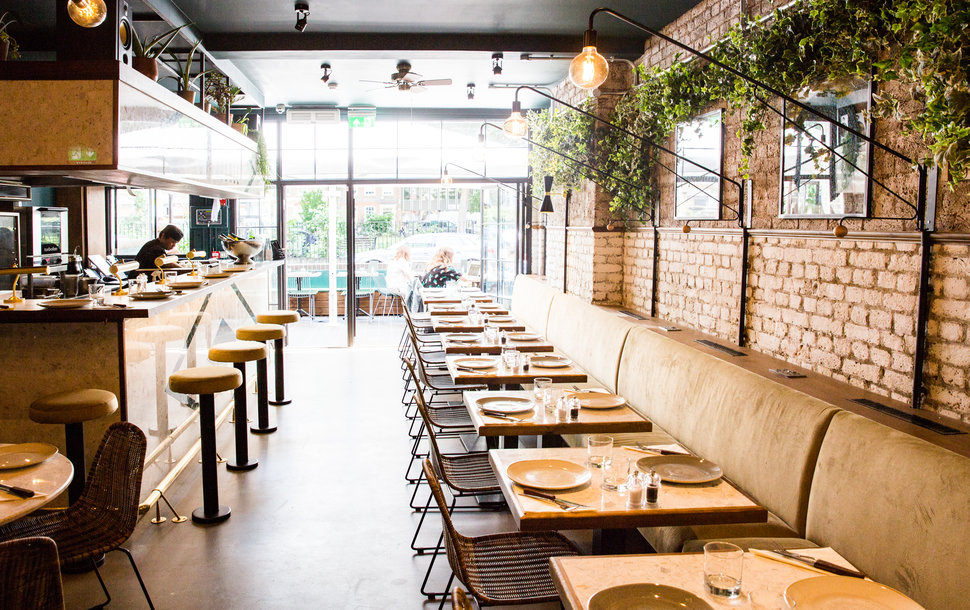 The menu is an uncomplicated affair and essentially chicken, chicken, and chicken. It is a matter of whether you want the full size, half size or the quarter size. The chicken here deserves extensive mentioning: they are all free-range chicken from the Loire Valley in France. They are much more flavoursome then what I would normally expect because they've been marinated for 24 hours in their secret blend of herbs and spices (all rather Colonel Sandersesque) and then they are cooked gently over time and finished on the spit.
The meat is remarkably tender. Perhaps the grass is really greener on the other side (of the channel)? And if you still think there are not enough flavours, they offer a selection of 7 sauces to accompany your chicken. I managed to try must of them and particularly enjoyed the truffle mayo and the garlic mayo.
They have all the classic hearty sides you would want with such a meal like a truffle mac and cheese as well as roasted root vegetables. Although my mother was particularly impressed with their salad offerings. They had some very on-trend salads such as Nathalie with kale, pumpkin and sunflower seeds and walnut tahini dressing or Raymonde with quinoa, bulgar and miso dressing.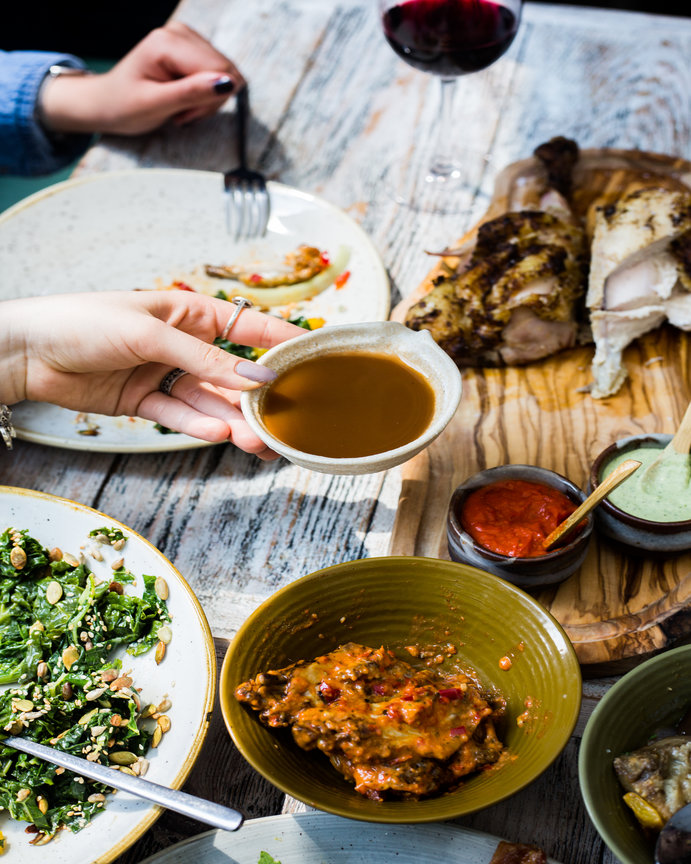 The key is all their ingredients are farm-grown and delivered straight to the restaurant to ensure extra freshness. Sustainability is also a key plank of their ethos making sure the fruits and vegetables are sourced locally where possible.
If there is one part of the dinner that is less healthy, it is their delectable chocolate and hazelnut cake: it's ideally moist yet not overly sweet and makes the perfect ending to a wonderful meal. During our visit, there were plenty of delivery drivers picking up takeaway, so clearly they are popular with the locals in the area.
baldwin@townfish.com