A Chiringuito can mean an open-air restaurant or small shop and that is what its namesake has set out to deliver on a convenient corner of Bethnal Green next to the famous museum gardens. The building is an unusual structure (former standalone WC) away from the hustle and bustle of other shops and restaurants nearby. It has a cafe, relaxed vibe on the ground floor with an impressive female model mural by Las Vegas-based artist Mallory Dawn and a bar made entirely out of 5 Peseta coins. Upstairs is a glorious, rooftop lounge that does try to deliver an Ibizan vibe (but sadly without the Spanish weather).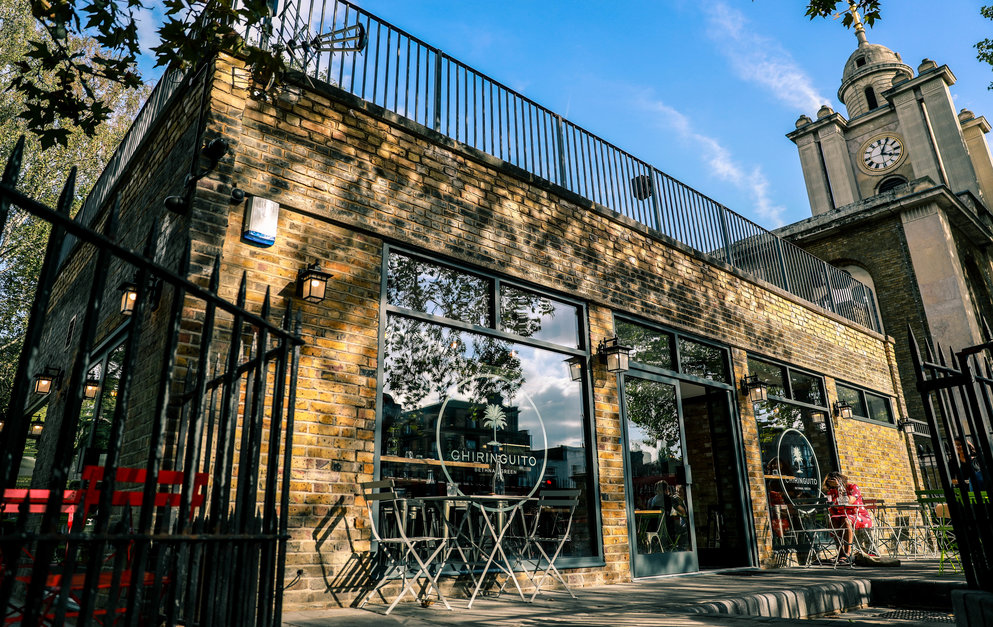 The menu here is Spanish speaking-influenced whether it is the flatbread of Catalonia to the fish tacos of Mexico to the ceviche of South America, which is unsurprising given their head chef, Marco Padilla is from Peru.
We started off our meal with bar snacks: chorizo de vino served with toasted bread. This is the ideal comfort food along with a pint of craft beer to beat off a cold winter's day.
The small plates are all seafood-focused, the pan-fried king prawns had lovely flavours soaked in a white wine and paprika sauce but weren't as firm in texture as I had hoped. The pan-fried fish options were a steady and reliable choice but I would opt for the Galician-style octopus if you prefer a bit more bite to your dishes.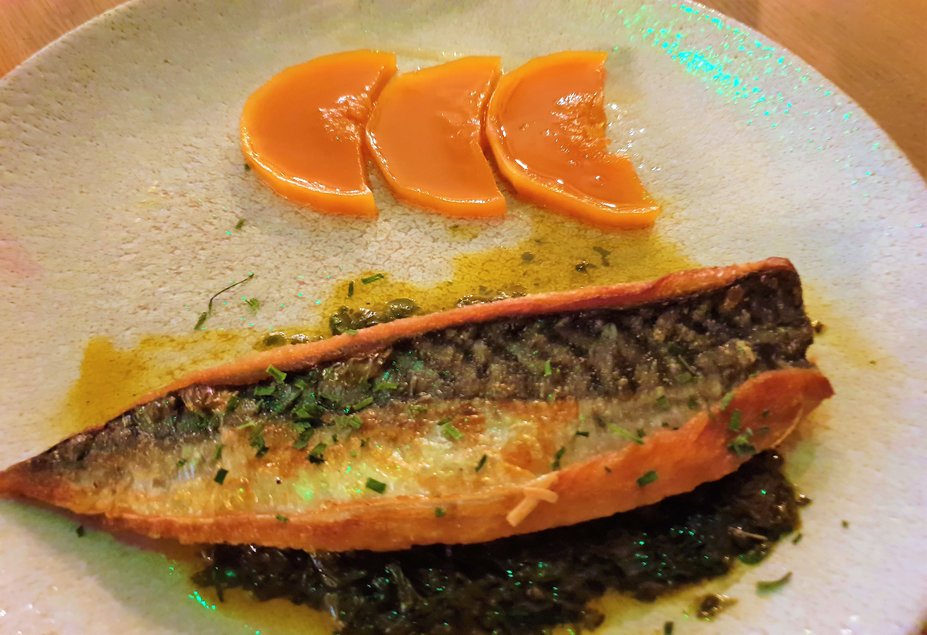 For the large plates, the sliced rump steak was well-flavoured as well in a soy and ginger sauce which was also flamed with pisco but the portion was remarkably small and you only get offered a handful of chips on the side. Why don't they have a side section instead, I wonder?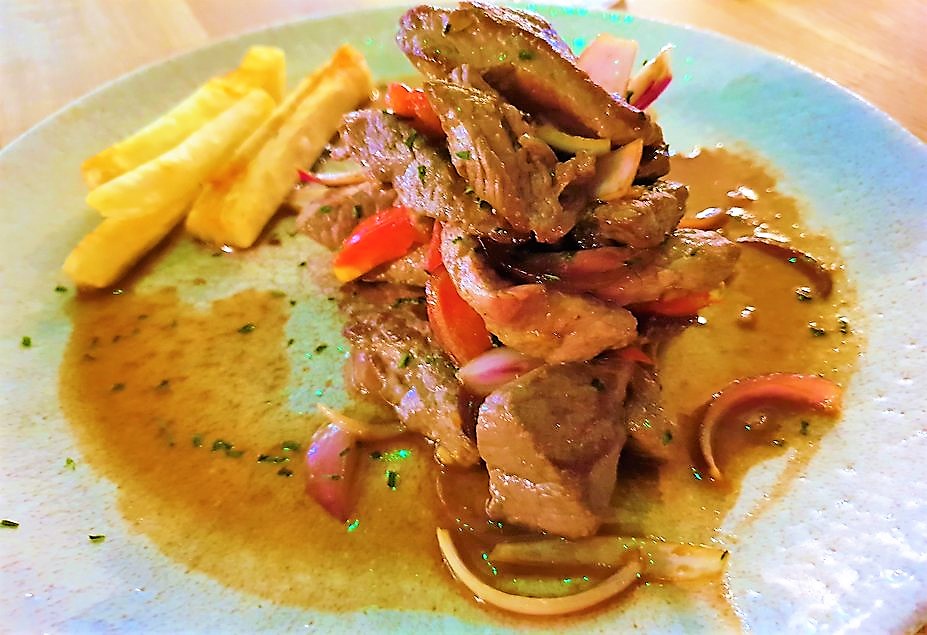 Much more filling was the Arroz con mariscos which is the Peruvian homage to the great Spanish paella. This seafood version is well-flavoured, well-presented and has just the right amount of moisture.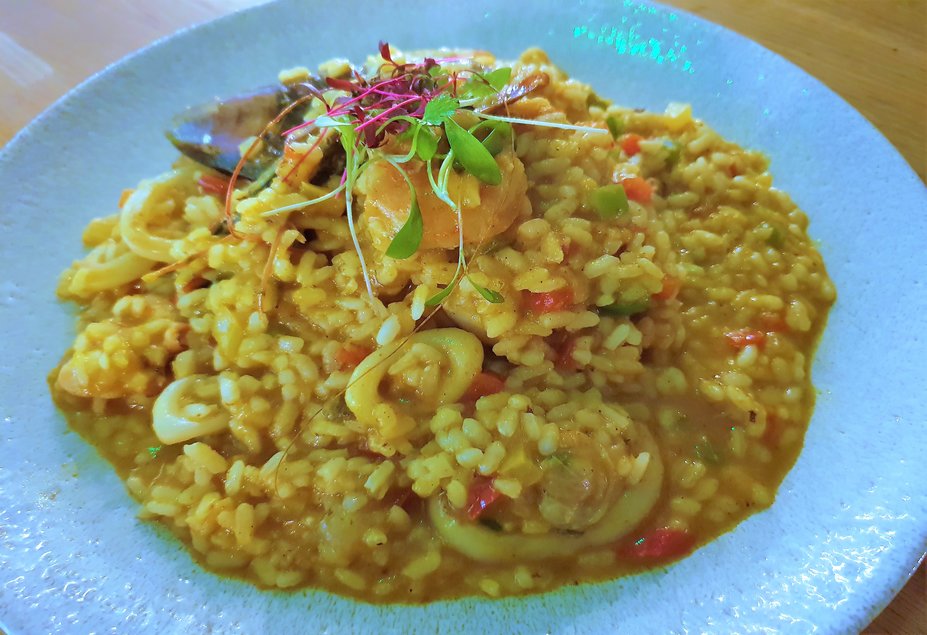 Dessert was less geographically-focused with the dark chocolate tarte seemingly the guilty sin of choice for most diners. Although, they do put a South American slant on their cocktail list with the likes of Chiringuito Sour that uses El Gobernador Pisco instead of the more generic whisky options.
baldwin@townfish.com