Raymond Blanc has no doubt travelled across the world to sample gastronomic delights from different cultures but his own restaurants have been stubbornly classically French until now. Brasserie Blanc, his chain of relaxed, charming restaurants have traditionally been places where people go for their dose of escargots and boeuf bourguignon, but now they've introduced some exciting dishes from north Africa, Asia and even the Americas, inspired by Raymond Blanc's travels.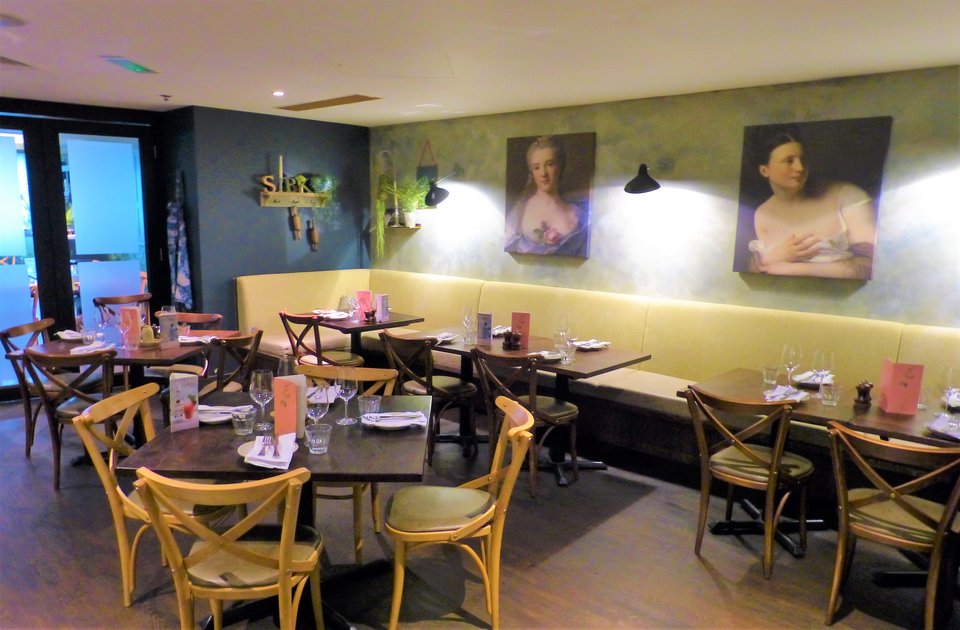 We went along to their Southbank branch to check out what's new on their Spring menu as well as dishes that are vegan-friendly. They seem to have caught on to the vegan craze that has been hitting London restaurants at the moment and their starters include a very summery salad dish that peas, broad beans and red peppers. Flavours are not compromised with spicy notes from tomato and chilli dressing, some heat from piquillo peppers and earthiness from the pea purée.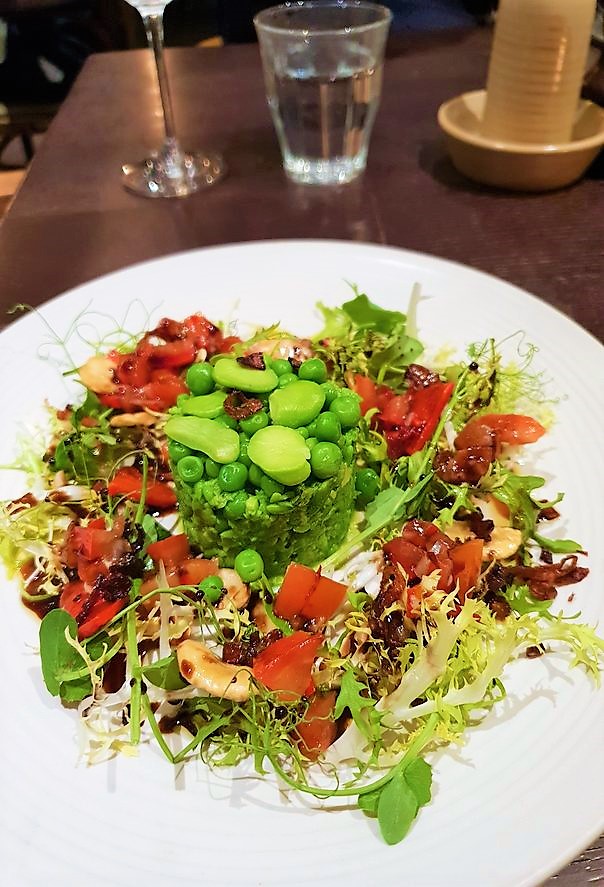 I went for a hearty tasting mediterranean fish soup, which came with assertively flavoured Gruyère cheese croutons. From the richness of the soup, you can imagine the fish stock used had been brewing for quite a few hours.
Prices are very reasonable at Brasserie Blanc, for main courses my guest ordered a filling, hearty vegan chilli pie priced at £10.95. Apart from a mixture of rich vegetables and bean chilli, it came with the most luxuriously, smooth pie mash you are a likely to try. And you wouldn't expect anything less from a top French chef like Raymond blanc.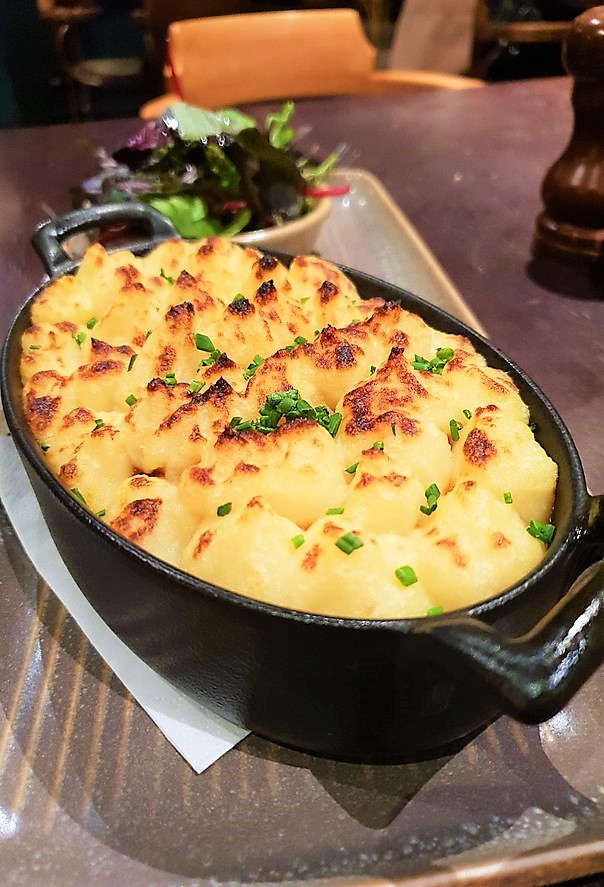 I've been fortunate enough to try many versions of squid ink risotto, but Raymond Blanc's version belongs to the upper echelons of culinary greatness. The rice has just the right amount of moisture and still has some al dente bite and the preserved lemon really cuts through any potential heaviness with the dish. And if you were worried it might not be filling, it comes served with grilled cod and chilli squid.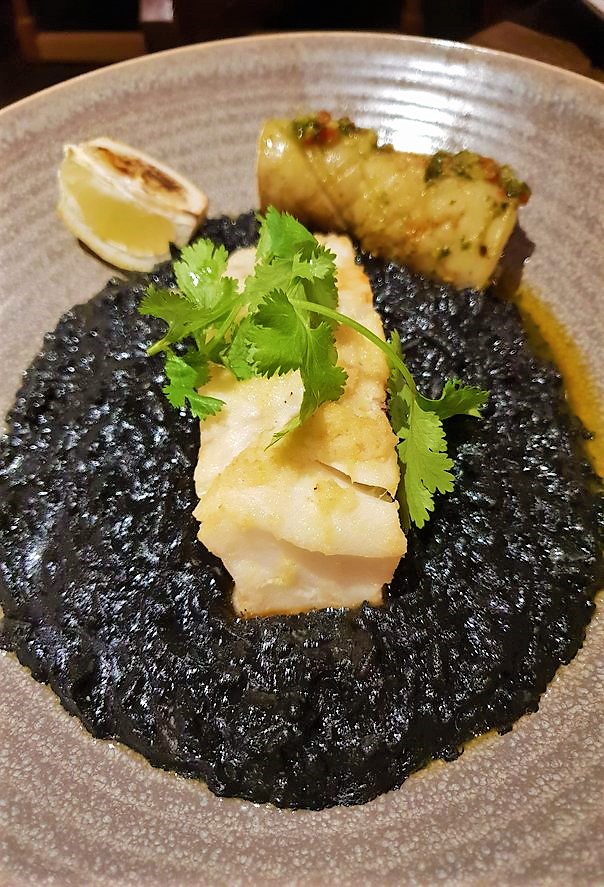 Coconut rice with fresh mango is more likely to be a dish you will see in a Thai restaurant than a Raymond Blanc restaurant, but such is the radical departure from classical French food exclusively, you do find such exoticness in their new menu. It is refreshing, it is a great palate cleanser and makes you so glad that Raymond Blanc has taken the effort to share all these amazing dishes from his travels.
baldwin@townfish.com