Benihana has been getting an unfair reputation in recent years thanks to the film, The Wolf of Wall Street. The founder of Benihana, Aoki was seen arrested for his shady business dealings but he was actually never connected in any way with Jordan Belfort, the central character in the film.
Whilst the type of cuisine might not be exactly identical, I would see Benihana as the forefather to the likes of Nobu and Sushisamba in making Japanese cuisine sexy and winning over the corporate and birthday crowds.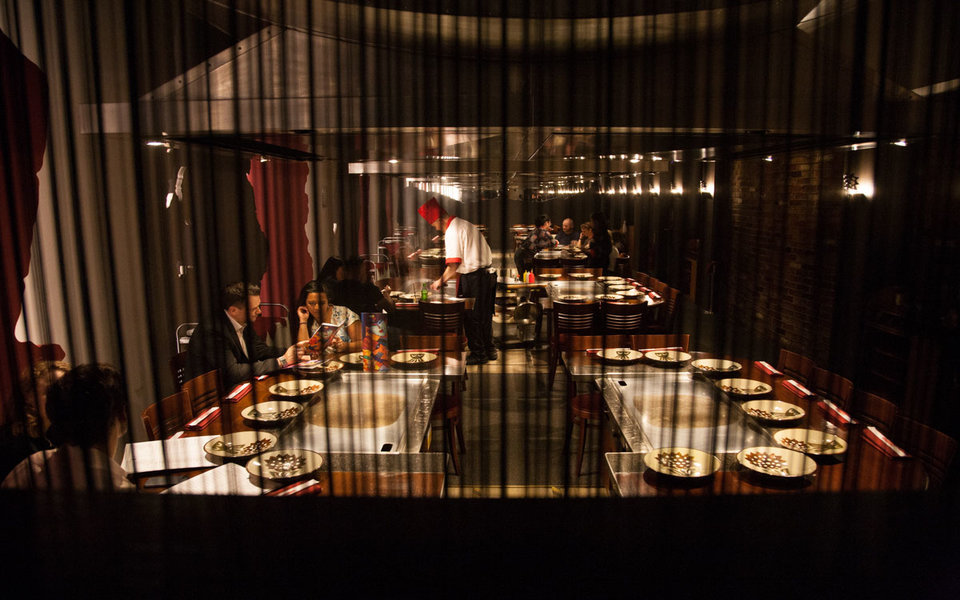 I had visited their Chelsea branch over a quarter of a century ago when I first moved to London and it is safe to say, there were no signs of aging during a recent visit. They have only last year spend vast sums of money renovating their main bar area 'Rocky's Lounge' and there has clearly been regular refurbishment works in the intervening years.
Their menus have been given a 21st-century makeover in recent times with their sexy cocktail menu created by global beverage innovators, The Cocktail Professor. It matches innovative presentation with clever ingredients and given a Japanese focus using ingredients like yuzu, matcha, and plum to create tantalising cocktails.
The new small dishes starter menu is very much on-trend with what Londoners are liking at the moment. I enjoyed an exquisite plate of ultra-fresh marinated hamachi served with pink peppercorn ponzu and daikon. I thoroughly savoured the thick cut of the fish that had a more meaty texture and the explosions of flavour coming out of the pink peppercorns.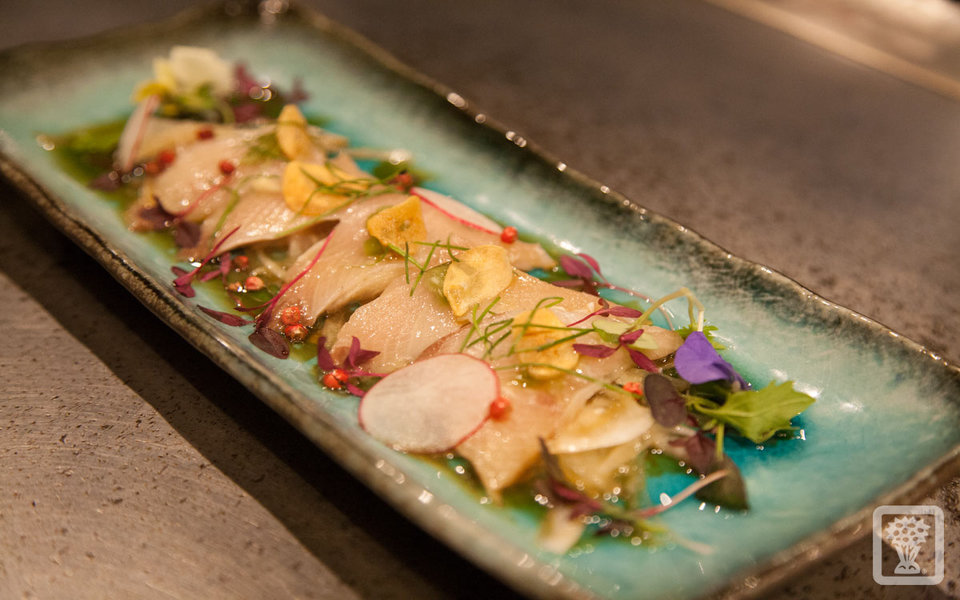 The highlight of the evening was undoubtedly the teppanyaki grill experience. Firstly, the chefs are not only there to cook for you, but to entertain you and engage with you; but this was always done in a very tactful and respectful manner, so you could still enjoy a private conversation with your dinner guests. You could tell the flaming of the dishes, the chopping skills have all come from years of training; make sure you have your cameras ready when they perform their famous Benihana onion volcano trick.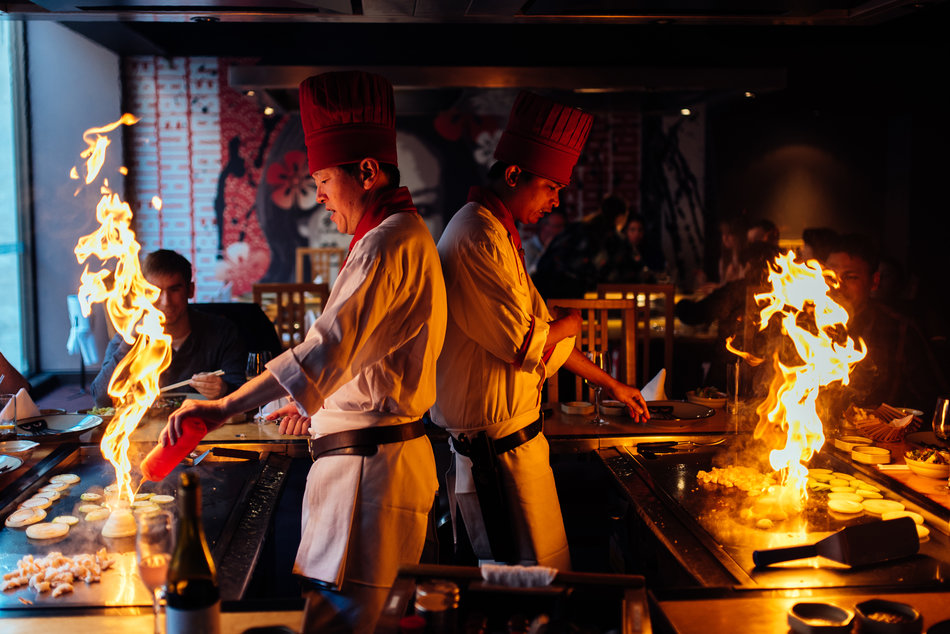 The price point might be deceptively high at Benihana: starting from £24.50 for hibachi chicken up to £78.00 for Wagyu beef, but where else will you get your own dedicated chef cooking live at your dining table? And this comes with a Benihana onion soup, salad with ginger dressing, prawn appetiser, hibachi vegetables, and steamed rice. I sampled a variety of main courses from the hibachi steak and chicken to the black cod and can safely report they were all universally well-executed, delicately marinated and never overcooked. The sourcing of top quality ingredients is clearly one of the keys to Benihana's enduring success.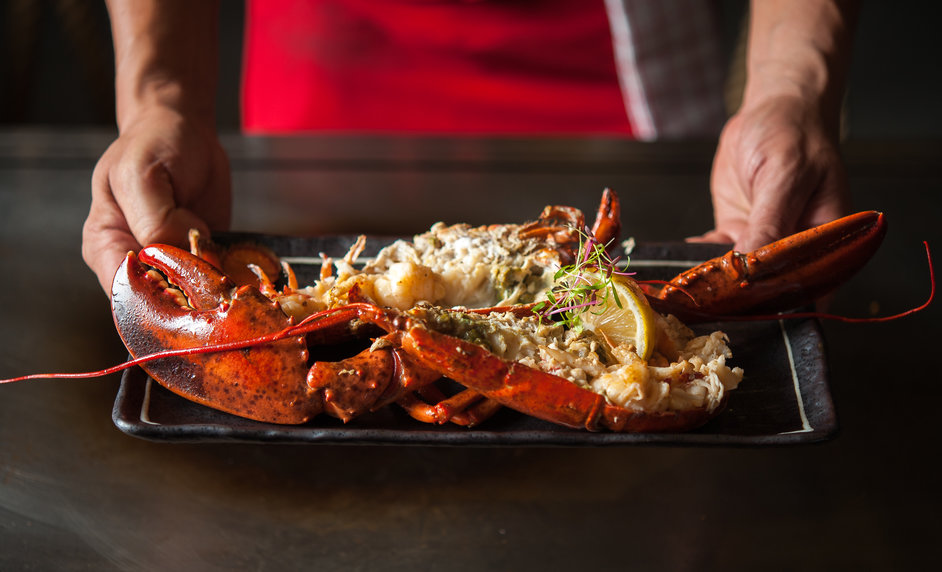 If you still haven't been to Benihana yet, there is no excuse not to pop down to their Chelsea branch soon.
baldwin@townfish.com